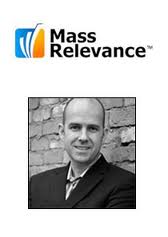 Mass Relevance announced Wednesday that it has closed a $3.3 million venture capital funding round.
Austin Ventures led the series A round and other investors included Battery Ventures, Floodgate Fund, Allegro Venture Patners and Metamorphic Ventures.
Mass Relevance plans to use the money to accelerate its growth. Sam Decker, the company's founder and CEO, said the company planned to triple in size this year in an interview with Silicon Hills News late last year.
Mass Relevance has 120 clients that use its real-time social media curation platform. It also signed a deal with Twitter last November that officially made Mass Relevance Twitter's first curation partner licensed to re-syndicate Twitter content.
"The financing comes as leading brands, ranging from Madonna and MTV through Target and Purina, turn to Mass Relevance to use real-time social content to drive engagement on television, web and mobile," according to the company. Its clients include the "Big Four" television networks, 7 of the top 10 2011 cable networks, as well as top brands like Target, Cisco, Ford, Samsung, New York Giants, Pepsi, Purell and Victoria's Secret.
"People around the world are actively participating in social conversations about brands, media and entertainment, and this content is passing us by faster than ever before," Decker said in a news statement.
A year ago, Mass Relevance raised $2.2 million in a large seed stage round of funding from Austin Ventures, Floodgate and angel investors.