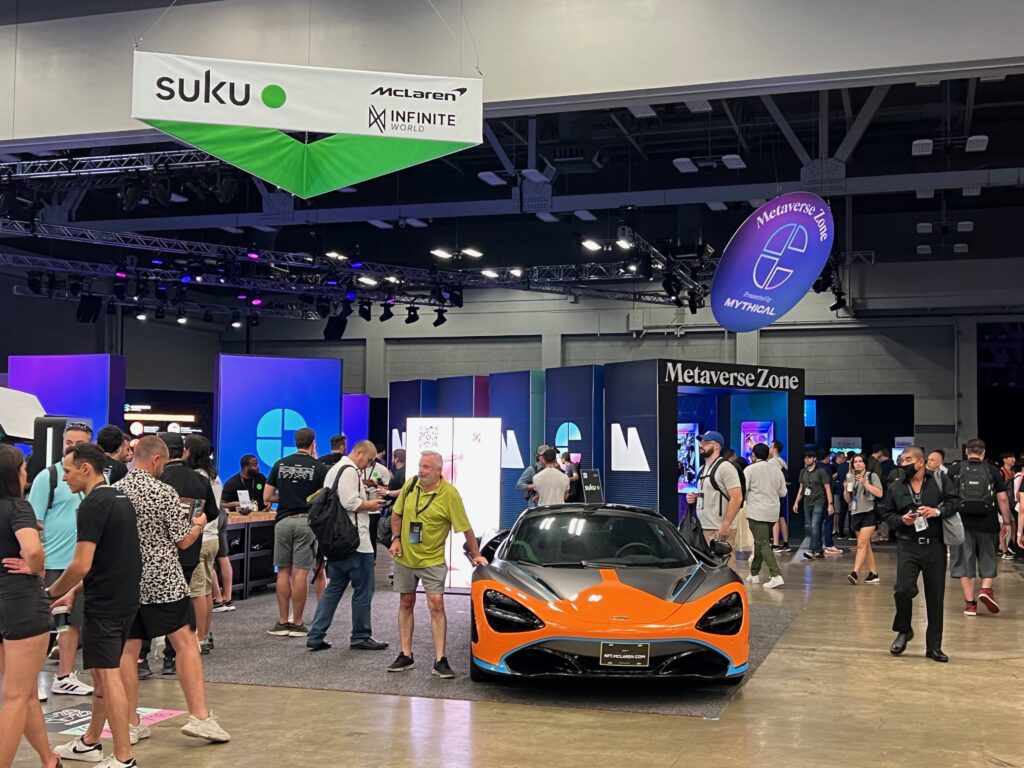 More than half a dozen panels at Consensus 2022, a cryptocurrency conference that kicked off last Thursday in Austin focused on the regulation of cryptocurrency.
Among those sessions, U.S. Senator Kirsten Gillibrand, D-NY, talked about the Responsible Financial Innovation Act, a landmark bipartisan bill she introduced last week along with Cynthia Lummis, R-WY, and a member of the Senate Banking Committee.
The bill seeks to create a complete regulatory framework for digital assets, Gillibrand said, during a Friday afternoon session titled "Washington's Crypto Awakening: The Lawmaker Town Hall." Lummis also served on the panel discussion along with Republican Senator Pat Toomey from Pennsylvania and Patrick McHenry, a Republican Congressman from North Carolina.
The bill is the most substantial and comprehensive bipartisan effort to provide certainty and clarity to the growing digital asset and blockchain industries, according to Gillibrand.
The regulations come at a time when Bitcoin is down 52 percent this year to $21,173, and Ethereum is down 70 percent this year to $1,155.
Adding to the turbulence, Terra, an algorithm stablecoin, and its sister token Luna, crashed recently leading to an estimated $60 billion in losses. The Securities and Exchange Commission is investigating Terraform Labs Pte Ltd, the company behind Terra and Luna, and Do Kwon, its founder.
In addition, on Sunday, Celsius Networks, a trading platform with 1.7 million members, halted withdrawals. "Due to extreme market conditions, today we are announcing that Celsius is pausing all withdrawals, Swap, and transfers between accounts." The network is still dormant and its members cannot do anything but wait.
"As this industry continues to grow, it is critical that Congress carefully crafts legislation that promotes innovation while protecting the consumer against bad actors," Senator Lummis said in a statement.
The proposed legislation "creates regulatory clarity for agencies charged with supervising digital asset markets, provides a strong tailored regulatory framework for stablecoins, and integrates digital assets into our existing tax and banking laws," Sen. Lummis said.
"Digital assets, blockchain technology and cryptocurrencies have experienced tremendous growth in the past few years and offer substantial potential benefits if harnessed correctly," Senator Gillibrand said. "It is critical that the United States plays a leading role in developing policy to regulate new financial products, while also encouraging innovation and protecting consumers."
Digital assets that meet the definition of a commodity, such as bitcoin and ether, which comprise more than half of digital asset market capitalization, will be regulated by the Commodities Futures Trading Commission.
The bill also provides rules for issuing stablecoins by banks and credit unions. The bill does not require all payment stablecoin issuers to become depository institutions.
The bill creates an advisory committee from industry, advocacy groups, federal and state regulators, and subject matter experts knowledgeable in consumer protection, consumer education, financial literacy and financial inclusion. It also has provisions for consumer protection.
The bill also requires a study on digital asset energy consumption.
The bill directs the Federal Energy Regulatory Commission to analyze and report on energy consumption in the digital assets industry. Virtual currency mining, like other mining, can be an energy-intensive endeavor. It is important to study this issue to determine the best ways in which we can leverage this technology to help us move closer to our common climate goals by deploying more renewable and clean energy and reducing energy waste.
Other mandates call for looking at establishing a self-regulatory organization and for existing regulators to create guidance for cybersecurity for digital asset intermediaries.
The bill provides a regulatory sandbox for state and federal regulators to collaborate on innovative financial technologies.
The bill also creates a workable structure for the taxation of digital assets. It also examines investing retirement savings in digital assets. And it examines the security implications of the digital yuan, China's central bank's digital currency.