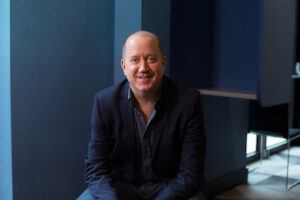 As Austin's technology industry grows, so do the support businesses.
This week, Touchdown PR, a global public relations agency focused on the technology industry, announced plans to move its headquarters to Austin. The company opened a new office in North Austin and plans to hire 20 new staff members over the next 18 months for a total of 35 people. Touchdown PR opened its first Austin office in 2017.
"What we see in Austin is what everyone sees in Austin it's just such a potential epicenter for business," said James Carter, Touchdown's CEO, and Founder. "It's only going to get more exciting."
TouchdownPR also has locations across the United Kingdom, Europe, Australia, and Asia has more than 70 employees. It is ranked by O'Dwyer's as a top 20 U.S. technology PR firm. The decision to move the official headquarters to the Austin office was led by a 50 percent increase in American revenue this year, Carter said. This spike in growth now makes America Touchdown's top-grossing region, he said. 
"Business from our Austin office is growing 50 percent this year," Carter said.
TouchdownPR plans to invest $10 million in talent acquisition over the next five years with plans to be the largest independent PR firm in Austin, Carter said.
"Why do people come to Austin? I think it's to find the rock stars," Carter said. "The rock stars of Silicon Valley have all been found. They've been employed. There's none left."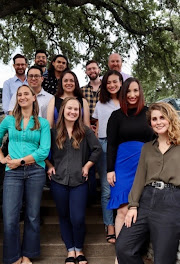 Austin's Katie Schaeffer is one of those people, he said. He picked her to help lead the Austin office as the company's new business operations manager reporting to Executive Vice President and Chief Revenue Officer Emily Gallagher.
Its local clients include Solarwinds in Austin and Pathwire in San Antonio. Other clients are Forter, Globalization Partners, Exabeam, Zerto, Fluent Commerce, Leaseweb, and Datadobi. TouchdownPR specializes in enterprise technology innovation ranging from mobility, security, data protection, and storage to networks, communications, big data and analytics, and cloud.
Being in Austin wasn't to chase Austin opportunities, Carter said. Being in Austin gave the company the ability to service both East Coast and West Coast tech brands, he said. The city's time zone makes it easier to service clients in North America and globally, Carter said.  
"The East and West coast tech scenes love us, now we want the Austin tech scene to look at us," he said.
Austin has lots of tech companies that are unknown to the greater world, Carter said. Touchdown PR specializes in making them go from "zero to heroes," he said.
"There are a lot of companies doing cool things that don't get the attention," Carter said.