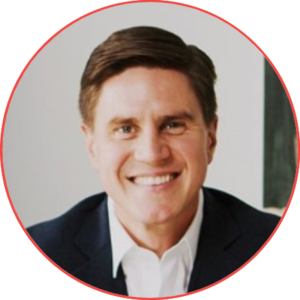 Wursta landed in the top 500 of the Inc5000 list of the fastest-growing companies in the country for two years in a row.
This year, Austin-based Wursta was listed as No. 440 on the Inc5000.
Matt Wursta, CEO, founded his eponymous company in 2014 in the basement of his parent's house in Allentown, Pennsylvania after leaving a lucrative job with Google. He struggled for the first three to four years to land customers and a steady stream of revenue. He worked for competitors like Accenture to make ends meet while finding a foothold in the industry. Wursta recently sat down with Silicon Hills News to talk about his entrepreneurial journey and the growth of his company on the Ideas to Invoices podcast.
"I came from an entrepreneurial family, and my parents have always been influential in encouraging me to try new things," Wursta said.
"I didn't have a lot of experience. I didn't know much about anything, and I decided to give it a shot," he said.
Wursta had an office in Allentown with 5 employees in a 7,000 square foot space. But Wursta couldn't find people to hire, he said. So, he moved the company to Atlanta. And in 2019, he moved the company to Austin. Its headquarters are on the Eastside of Austin, and it has 50 employees, doubling in size during the last year.
Wursta has never raised money. The privately held company has grown to $10 million in annual revenue through bootstrapping.
"The one thing that we have done well is to get credit when you don't need it of any capacity," he said.
Don't use it or use it sparingly or very strategically, he said. And pay it right back if you do use it, Wursta said. Building the credit early has been helpful for Wursta, he said. Its first credit line was $3,000, he said.
"Now we have access to capital we otherwise wouldn't have had if we hadn't gotten it early," Wursta said. "It has really helped us through the ups and down and normal business cycles that have happened where we would have had to lean in a little bit."
Wursta offers as one of its services to enable brand engagement through NFTs or Nonfungible Tokens – which is one of the hottest areas online right now.
"Our goal is to help other companies focus on what they are doing and make the most of the newest, latest, greatest technology," Wursta said.
NFTs in the blockchain have utility which consumer brands can use to engage with their customers and create new communities, he said.
Wursta is working on its own NFT projects and with some select companies right now, Wursta said.
"The whole digital economy is exploding," he said. It's not just NFTs but also in-game and in-app sales of digital goods in digital worlds, he said. What is missing is cross-platform ownership. NFTs allow people to create ownership of those digital goods outside of the platform, he said.
The COVID-19 pandemic also affected Wursta.
At first, the pandemic led to a decline of sales in the first 90 days, Wursta said. But as companies moved operations online, business bounced back as companies recognized the need for online tools like Google's videoconferencing, he said. Wursta also helped a school to onboard 5,000 teachers from paper to digital, he said.
Wursta also helped his family's business adapt to the digital world during the pandemic. His parents own and operate Willy Joe's Restaurant in Allentown, which has been serving hot dogs and cheesesteaks in the area since 1945.
"They were really at the mercy of the local jurisdictional ruling," Wursta said.
Overnight, Willy Joe's had to comply with new cleaning protocols, mask mandates and indoor dining closures, he said.
Wursta helped them with their licensing and helped some workers go remote. Willy Joe's continues to operate and has adapted to the changes, Wursta said.
For more, listen to the entire podcast, pasted below, or wherever you get your podcasts – available on Google play store, Apple iTunes, Spotify, PlayerFM, Libsyn, and more.