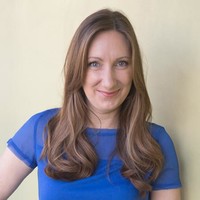 Gradient Works, a sales tech startup based in Austin, announced this week it has raised $2 million in seed-stage funding.
The company is founded by Hayes Davis and Jenn Deering Davis, previously founders of Union Metrics, a social media analytics company that merged with Austin-based TrendKite in 2018. TrendKite was then acquired for $225 million in 2019 by Cision, which owns PR Newswire and PRWeb. Platinum Equity acquired Cision a few months later for $2.7 billion.
At the time of the acquisition, Hayes was senior vice president of revenue operations at Cision and Jenn was vice president of global communications, content, and brand at Cision.
Gradient Works is a software as a service startup building software for sales and operations leaders.
"Our goal is to help companies increase their revenue velocity by automating and improving sales processes," Jenn said in a news statement.
Founded in late 2020, Gradient Works' first product Gradient Works Assignment has several paying customers including Upwork, WordPress VIP, Pathwire, Parse.ly, GoCardless, Luma Health, and others.
Gradient's software automates rules of engagement, lead routing, and other assignments in Salesforce for revenue teams, to help companies increase revenue velocity, according to Jenn.
"Basically, our software works by making sure the right rep gets the right deal at the right time, throughout the customer lifecycle – from inbound lead all the way to existing customers," she said.
The company currently has 7 employees and is made up of 85 percent women and underrepresented minorities.
Gradient's seed funding was led by Integr8d Capital, based in Houston. Other investors include Valley Oak Investments, New York Technology Capital Partners, and a number of sales leaders and angel investors.