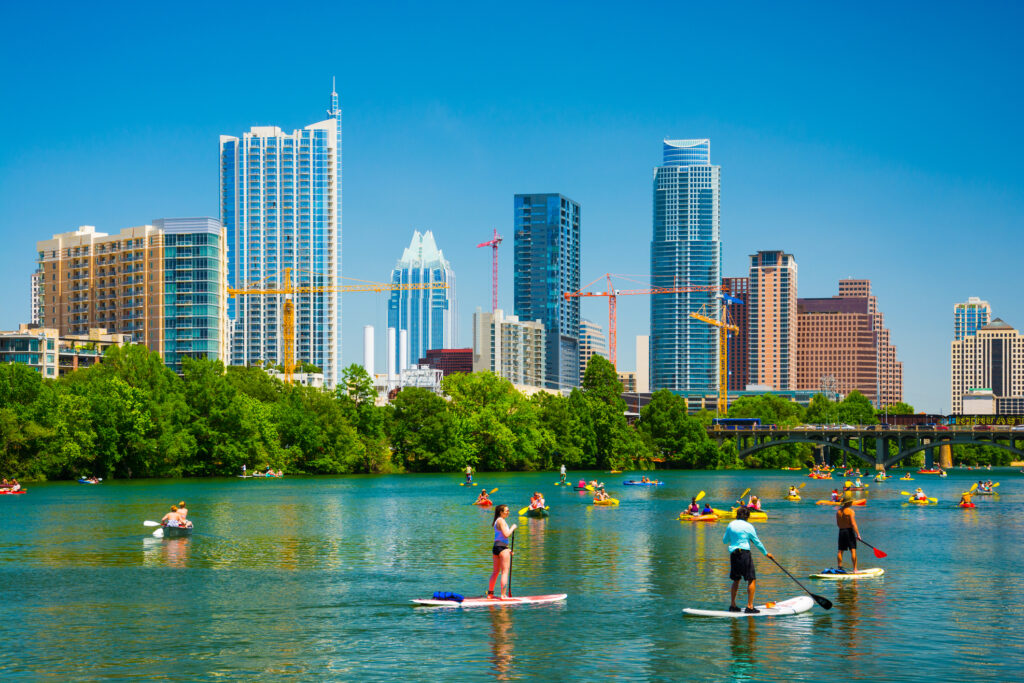 The 11th-annual Austin Startup Week takes place Monday through Thursday this week.
The Monday women in technology event, however, was rescheduled because of outages on the Internet throughout the day, according to event organizers.
Because of the COVID-19 pandemic, the event is primarily taking place online, although some in-person happy hours and other events have been scheduled.
The virtual event is taking place in a venue called Hopin. The event is free to attend but requires registration.
Tuesday morning, Austin Startup week kicks off with Open Coffee from 9 a.m. to 10:30 a.m. at Mozart's Coffee Roasters. The networking event is being held on Mozart's open-air deck.
The entrepreneurship 101, product design, AI and data science, new to Austin and fundraising tracks all kick off on Tuesday.
One of the highlights is a panel of local venture capitalists talking about "Texas Startup Fundraising in 2021: A Record-Breaking Year."  That discussion takes place from 12:30  p.m. to 1:15 p.m. Eleven years ago, Austin companies that closed deals worth a few million dollars made headlines. Now Austin-based startups are regularly closing funding rounds in the tens of millions and some have closed deals worth hundreds of millions.
Another interesting discussion takes place on Tuesday in the New to Austin Track with "Why I Moved My Company to Austin" featuring Brandon Cates, CEO of Ametrine, Amy Sun, Founder of Daylight, Nicole Cardoza, founder and CEO of Reclamation Ventures and John Henry, Co-CEO of LOOP. Joshua Baer, founder and CEO of Capital Factory, is leading the panel.
On Wednesday, the space track, which is new this year, kicks off. So do the marketing and branding, developer, and mental health and wellness tracks.
On Thursday, the IP, sales and biz development, legal, HR, talent and culture and social impact tracks take place.
One thing that is different this year is that Austin Startup Week doesn't have a traditional startup crawl. The startup crawl has been one of the most popular events where people visit multiple tech startup headquarters during an evening of drinking beer and networking.
Jacqueline Hughes and Joshua Baer started Austin Startup Week in 2011 and Silicon Hills News covered it. The event was much smaller initially and has grown steadily, like Austin, throughout the past decade.