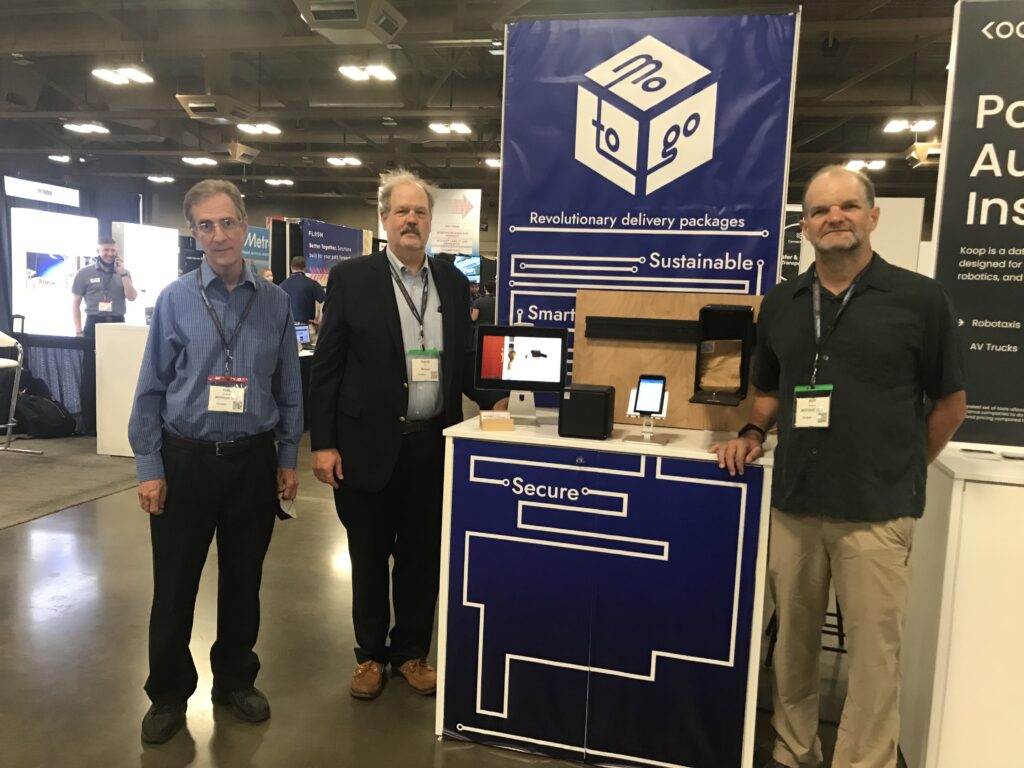 In Austin, a group of engineers has created a solution to the problem of last-mile delivery.
It's MoToGo, an at-home system for packages.
MoToGo has a vision of a future where the delivery of goods is affordable, simple, secure, equitable, and sustainable, said David Ruth, CEO and Co-Founder of MoToGo, based in Austin.
The system includes a black metal box and a metal railing that affixes to the side of the house and it's all controlled by a smart mobile phone. The system ensures for safe and secure delivery of a variety of goods including pharmaceuticals, Ruth said.
Ruth along with Roy Stedman, the company's Chief Technology Officer and Phil Chidester, Chief Solutions Architect, demonstrated the MoToGo system at their booth at the MOVE America conference held at the Palmer Events Center in Austin.
Founded in 2016, MoToGo has seven U.S. patents that have been issued on the hardware and software behind the delivery system.
The business model is evolving, Ruth said. But right now, a subscriber, such as a pharmacy, could have 50 boxes a month and charge its customers for secure delivery of their pharmaceuticals, he said.
The MoToGo system relies on Internet of Things sensors to track the delivery box from store to the consumer and it even records when the box has been opened. It sends notifications to the sender and the receiver at every step, Ruth said. It communicates through cellular networks, he said.
In California, where marijuana is legal, the system could be used for secure delivery of products, since delivery of products required locked boxes, Stedman said.
The company is bootstrapped. The founding team previously worked at Dell and IBM and other technology companies in Austin. Ruth worked for IBM for 31 years before leaving to launch MoToGo.