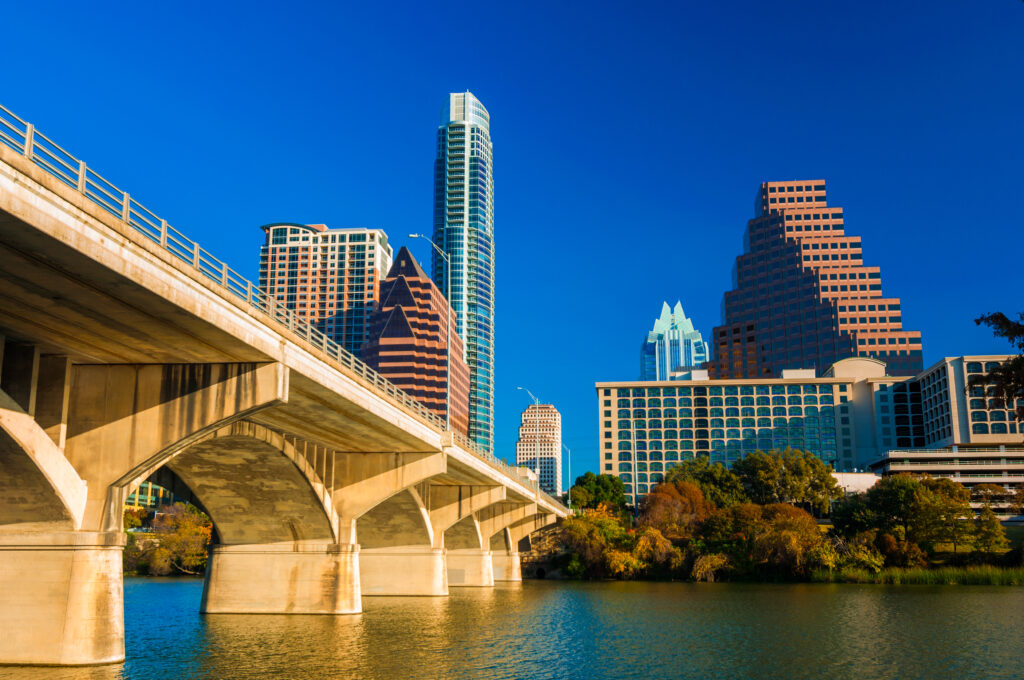 U.S. Venture Capital is on pace to double from last year's record levels of $156.2 billion invested in 12,254 deals nationwide, according to Pitchbook-National Venture Capital Association Venture Monitor data.
Already, at the end of the first quarter of 2021, 7,000 companies have raised more than $150 billion in funding.
"2021 is definitely going to be a record year and blow past last year," said Eric Engineer, venture partner at S3 Ventures. He led an online panel discussion on fundraising with Austin-based VCs during Austin Startup Week on Tuesday afternoon. First, Engineer showed a series of slides highlighting the tremendous deal flow, company relocations, and venture capital coming into Texas and Austin.
Texas is also on pace to surpass its all-time highs in venture capital raised by companies, which topped $6 billion in 2000, at the height of the dot com frenzy, Engineer said. Last year, companies raised $4.8 billion in Texas and so far, this year, they have raised $4.6 billion, of which $2.6 billion has gone to Austin-based companies, he said.
But Kerry Rupp, general partner in True Wealth Ventures, which is raising its second $30 million fund targeted at investing in startups led by women, pointed out that women and people of color are still not seeing an increase in investment.
"Despite the increase in attention to women-led companies, because that's what we focus on, the data actually shows that it is at an all-time low in terms of the percentage," Rupp said. For five to ten years, the percentage of overall venture capital women-led founders receive has been around two to three percent, she said. It hit an all-time low of 1.8 percent during the pandemic in 2020 and it is hovering at around 1.9 percent, Rupp said.
"The dollars are growing, but the percentage of women getting funded is not better and that's even more true for minorities," she said. "If you are a woman entrepreneur or a minority entrepreneur, it still requires more hustle, strategy, etc."
Texas is the fourth largest market for venture capital investment nationwide behind Massachusetts, New York, and California. The bulk of the investment dollars go to the top three markets with Texas getting about 10 percent of it, said Tom Ball, general partner of Next Coast Ventures. That just leaves a lot of room for growth, he said.
"While we are at $4.2 billion, as my real estate friends like to say, we're still in the very early innings of this," Ball said.
The rate of ascendancy for Texas seems much greater, compared to the rest of the country, said Krishna Srinivasan, managing partner with LiveOak Venture Partners.
"We get a disproportionate level of attention in the market," Srinivasan said. It's led to a migration of capital and talent, he said. LiveOak Venture Partners' portfolio companies are getting discovered much easier for follow-on financing since Austin is such a hot market, he said.
"The change here is much better compared to many of the other markets," he said.
In addition to the startups, big tech keeps adding tens of thousands of jobs with the relocation of Oracle's corporate headquarters to Austin, and HP moved its corporate headquarters to Houston.
Austin has also seen a slew of new projects such as Elon Musk's new Tesla Cyber truck plant that is expected to employ as many as 10,000 workers. Apple is also finishing up its billion-dollar campus expansion in Austin. Google has announced plans to invest $40 million in Texas this year, according to Engineer's data on his slides.
And SpaceX is building a manufacturing facility in Austin.
Samsung is also hiring 40,000 people, primarily in Texas and Australian-based Canva, valued at $15 billion, is expanding in Austin.
The rate and pace of everything is accelerating in Austin, said Kip McClanahan, general partner of Silverton Partners.
"Texas, in general, and Austin, in particular, is as wild and wooly as we've ever seen," McClanahan said.
Deal size has also taken a big step-up, moving from an average $8 million funding deal in 2016 and 2017 to $12 million in 2018 through 2020 and jumping up to $21 million in 2021, according to Pitchbook-National Venture Capital Association Venture Monitor data.
In Texas, round size is also expanding especially with Series B funding reaching $37.1 million, up 283 percent from 2017's $9.7 million. Series A funding rounds have grown to $10.6 million, up 42 percent from 2017's $7.5 million. And seed-stage funding rounds have grown to $3.3 million in 2021, up 93 percent from $1.7 million in 2017.
In 2021, two locally backed companies have had initial public offerings: Alkami, backed by S3 Ventures and Wild Basin, in April, and Disco, backed by LiveOak Venture Partners, in July.
In addition, Texas has five startups that have reached unicorn status this year, meaning they are valued at more than $1 billion. They are EverlyWell, The Zebra, Firefly, Axiom Space, and Workrise.
Another Texas trend is there is more local venture capital than ever, Engineer said. Some of the recent firms to move into the Austin market include 8VC, Breyer Capital, Mithril, Sapphire Ventures, Firebrand, Capstar, Moneta Ventures, CAVU Venture Partners, and Trust Ventures. There is $25 billion worth of assets under investment in the Austin area, according to Engineer's research.
And it doesn't look like it's going to slow down, Ball with Next Coast Ventures said. The quality and quantity of deals are high, and the market is competitive, decisions are being made faster and that's good for entrepreneurs, he said.
COVID slowed things down initially but that didn't last, said McClanahan with Silverton Partners. Work from home arrangements, Zoom, and telecommuting have led to higher productivity and efficiency with its portfolio companies, he said. They spend less time traveling and more time getting work done, he said.
"We see our portfolio, on the whole, performing significantly better," he said.
Everyone has become more pragmatic about having disparate teams and not having everyone under the same roof, Srinivasan said. Large companies have demonstrated how they can be successful operating on a remote basis and early-stage companies can do that as well, he said.