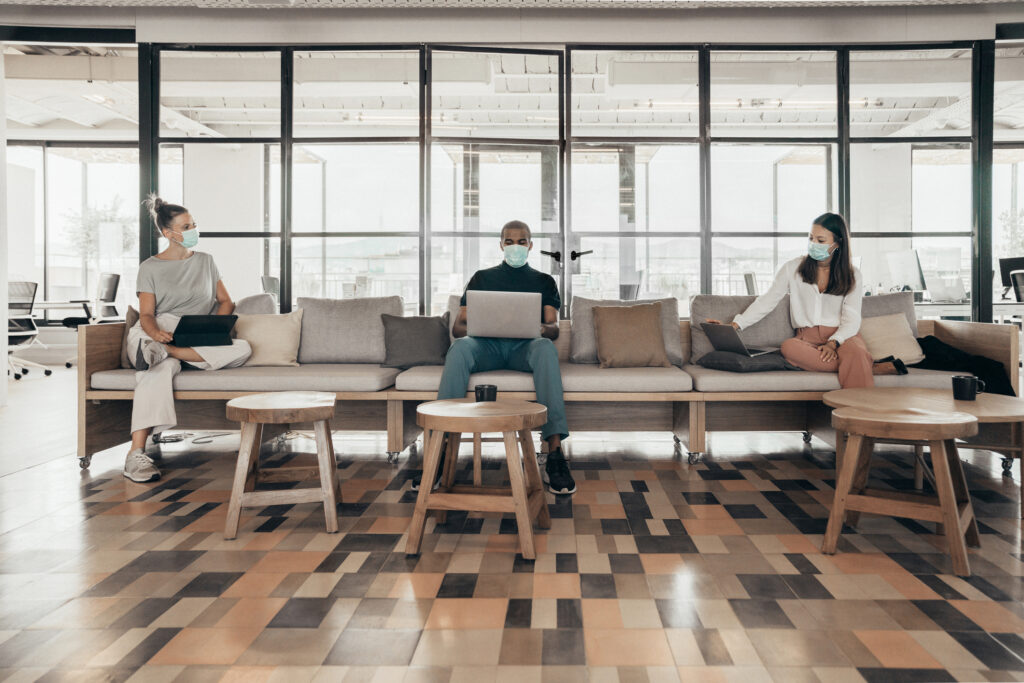 By LAURA LOREK, publisher of Silicon Hills News
It's a difficult landscape for employers and employees to traverse right now in Austin and throughout Texas as COVID-19 and its delta variant spreads rapidly leading to a surge of infections.
The loss of life and increase in illnesses also have a profound effect on Texas' economy. The Perryman Group, an economic research firm, issued a report citing a massive resistance among Texas policymakers to require "sensible and basic protective measures, such as appropriate masking requirements and measures to encourage higher vaccination rates" which is costing lives and money.
The Perryman Group estimates that "preventable decreases in output (gross state product) due to the inadequate reaction to COVID-19 total $13.4 billion on an annualized basis. Employment losses were found to reach almost 72,000 jobs."
Texas Governor Greg Abbott, who recently tested positive for COVID-19, has not required a statewide mask mandate since March 2nd or provided incentives to increase vaccination rates. He also put an end to pandemic federal and state unemployment benefits at the end of June, two months before the rest of the nation. The move was to encourage people to go back to work. But during the last month, Texas has experienced a surge of infections not seen since the height of the pandemic.
To date, Texas has had 3.4 million cases of COVID-19 resulting in 54,863 deaths, according to data compiled by John Hopkins University. Almost 47 percent of the Texas population is vaccinated, which lags behind the rest of the country with an estimated 52 percent of the population fully vaccinated. And Texas is reporting more than 17,000 new COVID-19 cases every day, according to John Hopkins Data. The result has been an increase in hospitalizations and ICU beds at capacity in many metro areas including Austin.
Since last March, a lot of Austin-based technology employers have adopted a hybrid workplace model allowing employees to work from home or in the office.
Those employers, Dell, Google, Facebook, Apple, which all have large campuses in Austin, have extended the work from home arrangements for many workers. Google, which has a large campus in a downtown Austin skyscraper and another finishing up construction, is extending its global voluntary work from home policy through October 18th, according to a post by Sundar Pichai, CEO of Google and Alphabet. Google also requires anyone coming into work at one of its offices to be fully vaccinated.
Dell is also pulling back plans to reopen on Sept. 7th because of the recent surge in the COVID-19 delta variant, according to a post by Jeff Clarke, Chief Operating Officer of Dell.
"Sadly, due to the recent surge in the COVID-19 delta variant, several locations previously showing green on our COVID-19 Risk Reference are now red," Clarke wrote. "We expect this trend to continue for the next several months."
Apple is delaying plans to require employees to return to the office until January because of the recent rise in COVID-19 cases and the rapid spread of variant viruses, according to a Bloomberg News story, citing an Apple memo sent to employees this week.
But a new study from Robert Half, a national employment agency, released this week, shows work from home arrangements could be short-term and end altogether when the pandemic ceases to be a threat.
In the survey, just 13 percent of Austin's executives Robert Half surveyed, would allow employees to continue to work from home at the end of the pandemic. Austin ranked last on the list of 28 cities Robert Half surveyed.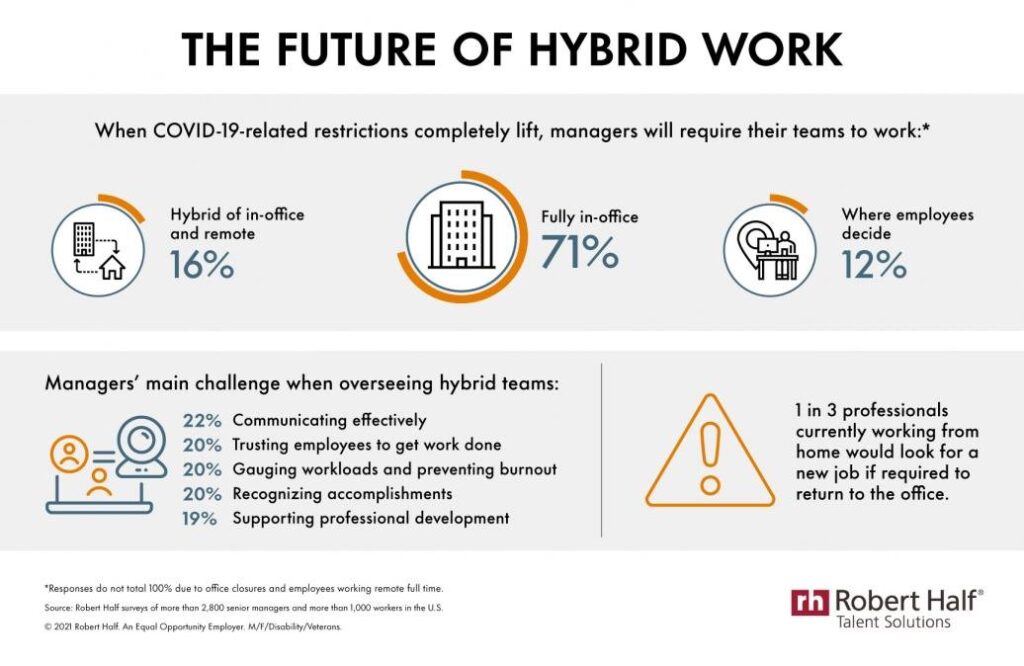 Austin, Dallas, and Houston continue to be the most open cities with workers coming back into the office, according to Kastle Systems, a security company that gathers its data from badge swipes on the 2,600 buildings and 41,000 businesses it secures in 47 states.
In its weekly, Back to Work Barometer, Kastle Systems saw declines in office occupancy in nine of the ten cities on its list. And even Austin, Dallas, and Houston dropped below 50 percent occupancy over the past three weeks. The highly infectious delta variant of COVID-19 is to blame, according to Kastle Systems.
"Right now, everything is up in the air," said Amber Gunst, CEO of the Austin Technology Council. "I know prior to the delta variant taking off many employers were planning a return to work, with flexible options for employees to work remotely when needed."
"One of the key drivers for companies to bring employees back is the higher level of collaboration which so many tech companies rely upon for innovation," she said. "Most are waiting to see how next few months turn out before making a final determination for 2022."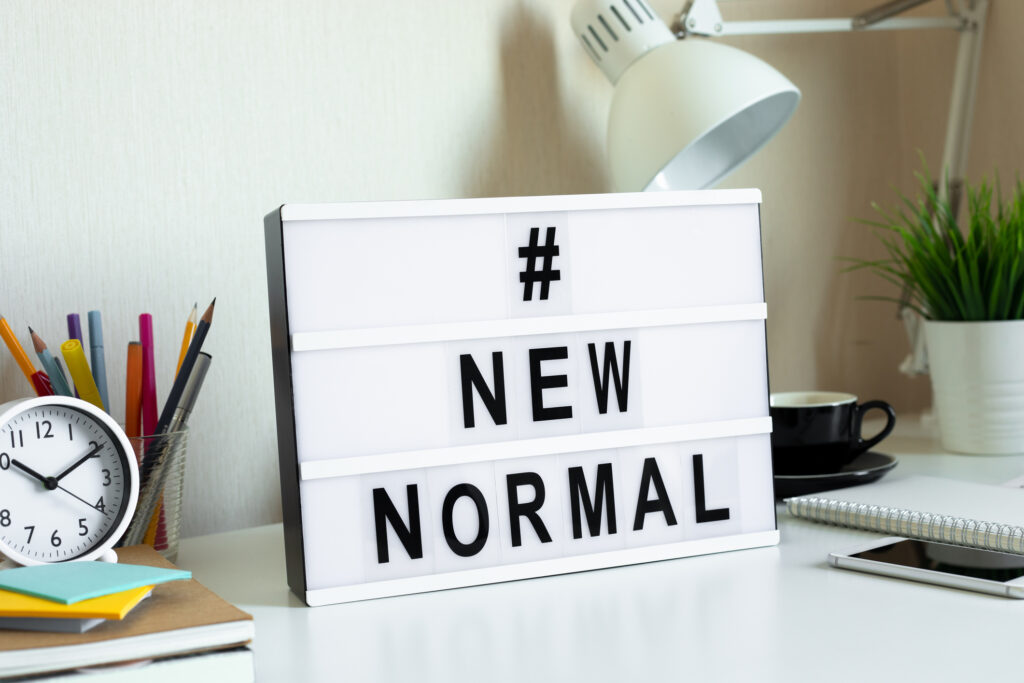 Companies are also grappling with all kinds of issues surrounding the COVID-19 pandemic like whether to require employees to be vaccinated or to wear masks and to establish other safety protocols like hand sanitizing stations and plexiglass partitions in cubicle settings.
"We don't mandate that employees have to be vaccinated, it's a personal choice," said Laura Woolford, Chief People Officer at AlertMedia.
The Austin-based startup provides emergency communication software, used by over 2,500 enterprise companies in 130 countries to keep employees safe from threats. So worker safety is its number priority, Woolford said.
AlertMedia allows its employees to work remotely. It does require vaccinations for employees who want to come into the office, Woolford said.
"We've seen the benefits of people having that flexibility and being remote," she said. "We're really enjoying this hybrid model."
AlertMedia has more than 250 employees today and has doubled in size over the last year. Many of those new employees have been hired and brought on board to the company virtually through Zoom and Slack and other online platforms, Woolford said. She joined the company recently and didn't meet anyone in person until she moved from Phoenix to Austin, she said.
As the pandemic has continued, AlertMedia has discussed which roles could be permanently remote, Woolford said.
"We recognize some people are better at home," she said.
The biggest determinate of success for a remote workforce is trusting employees, Woolford said.
"We found people were working even harder from home," she said. "You find more of that than people slacking off."
In fact, AlertMedia encourages employees to take time off and recharge, Woolford said.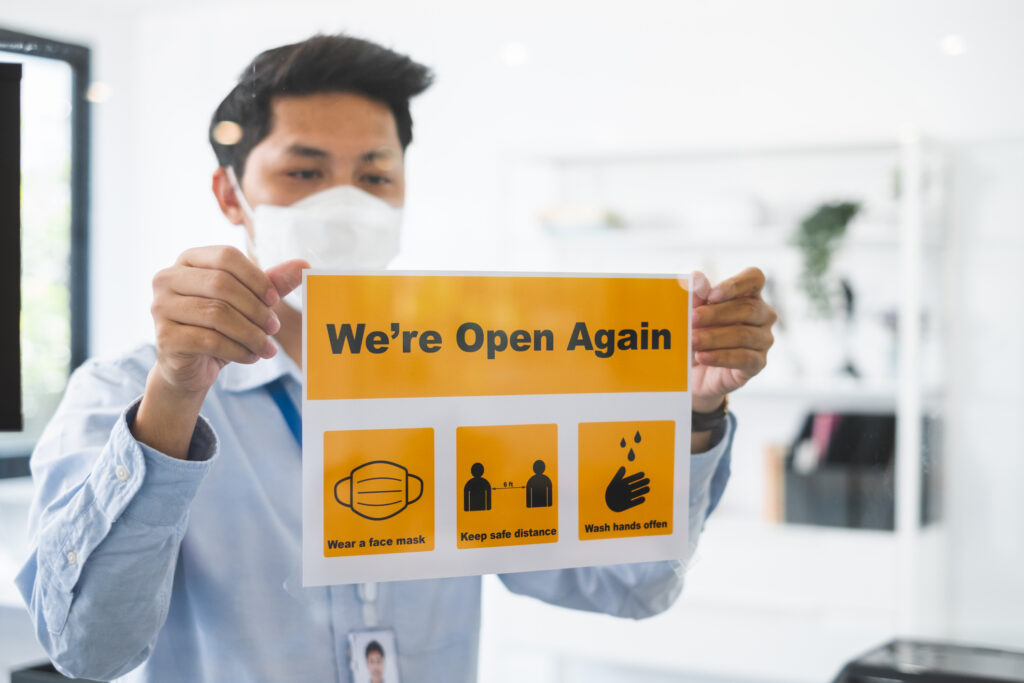 Some startups like ICON and Eterneva have manufacturing operations that require employees to be on site.
ICON, which builds houses using giant 3-D printers, doesn't mandate vaccines for its workers at its manufacturing plant in South Austin, but the company does require them to wear masks, said Jason Ballard, its CEO and Co-Founder.
"We're watching the delta variant very closely," he said.
Ballard caught a mild case of COVID-19 earlier, but he has recovered without any lingering effects. A few ICON employees have also contracted COVID-19 outside the workplace, he said. But the plant, which makes the 3-D printers, has contained each case and the virus did not spread, he said.
Eterneva, which grows diamonds from cremated ashes, operates a manufacturing facility in Austin. Its manufacturing employees needed to be in the office, but the company allowed its operations team to work remotely, said Adelle Archer, CEO and co-founder.
Eterneva, which has 27 employees, is expanding and Archer hired three of the company's executives over Zoom interviews. The first week of August, Eterneva held a company retreat and many employees met each other for the first time in real life, she said.
"We likely will go to a hybrid model after the pandemic," Archer said. "Our employees got a lot of benefit from the flexibility."