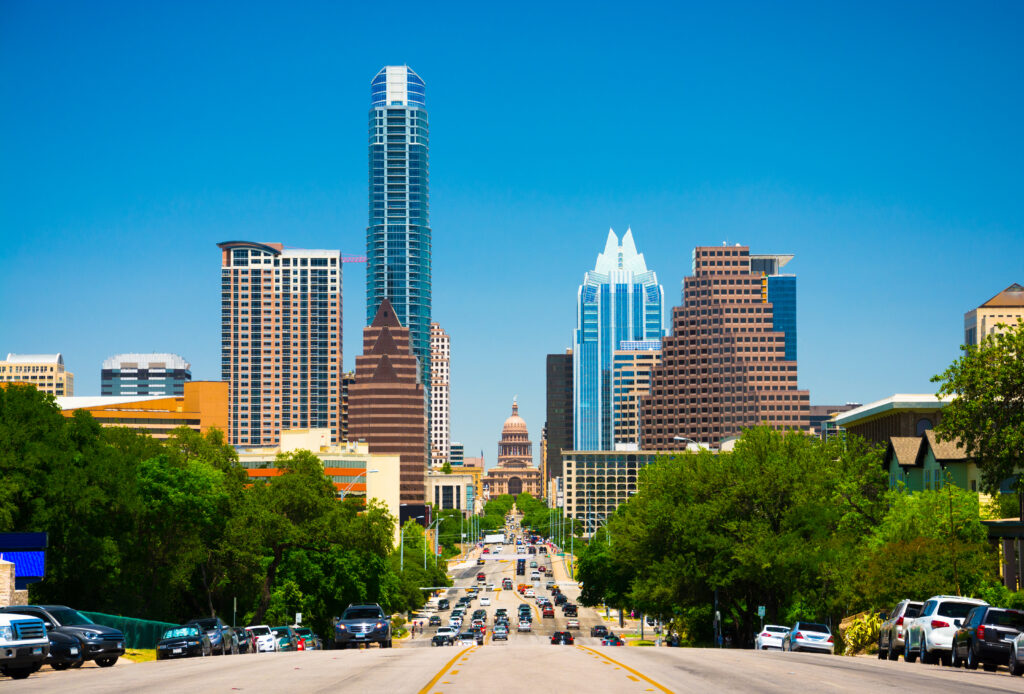 In Austin, 109 companies made the Inc. 5000 2021 list of the fastest-growing private companies in the country.
Overall, the Austin companies on the list had a 183 percent median growth rate, $3.9 billion in total revenue, and added 8,312 jobs. The list includes 12 newly founded companies and 62 repeat honorees.
Empowering a Billion Women topped the list of Austin companies and ranked 28th overall. It also made the top ten list of fastest-growing female-run companies with Ingrid Vanderveldt as the founder and CEO.
Empowering a Billion Women, founded in 2013, pivoted last year to launch a healthcare business to supply personal protective equipment and other healthcare supplies to medical professionals and hospitals through an international distribution network. As a result, the company grew more than 10,676 percent over three years.
OJO Labs, founded in 2015, claimed the second spot of fastest-growing Austin-based companies. It ranked 49th overall and reported a 6,767 percent growth rate over the past three years.
OJO Labs is a fast-growing real estate startup that uses artificial intelligence to help people buy homes.
Literati, another female-founded startup, founded in 2017 by Jessica Ewing, claimed the 77th spot on the list with a 4,898 percent three-year growth rate. Literati runs a curated subscription book business for adults and children.
Sipsby ranked 79th on the Inc 5000 list and claimed the fourth spot for Austin-based companies. It is another startup, founded in 2016, run by a woman, Staci Brinkman. The company runs a subscription-based tea company with a 4,754 percent three-year growth rate.
AdOutreach ranked 87th overall and fifth in Austin with a 4,515 percent three-year growth rate. The advertising and marketing company, founded in 2016, helps businesses run YouTube ads to drive business and sales.
Others in the top 10 list of the Austin-based fastest-growing companies included Sedera, a healthcare startup, that grew 1,241 percent in three years ranking 389 on the Inc. 5000 and sixth on the Austin list. Lab Alley, ranked 396th, grew 1,216 percent, a business products and services company, ranked seventh in Austin followed by Restore Hyper Wellness + Cryotherapy, 426, a healthcare company with a 1,137 percent growth rate. Wursta, an IT management company, claimed the 440 spot with a 1,115 percent growth rate, ranked ninth in Austin. Pushnami, a software company, ranked 554 and claimed the 10th spot of Austin-based companies with an 869 percent growth rate.