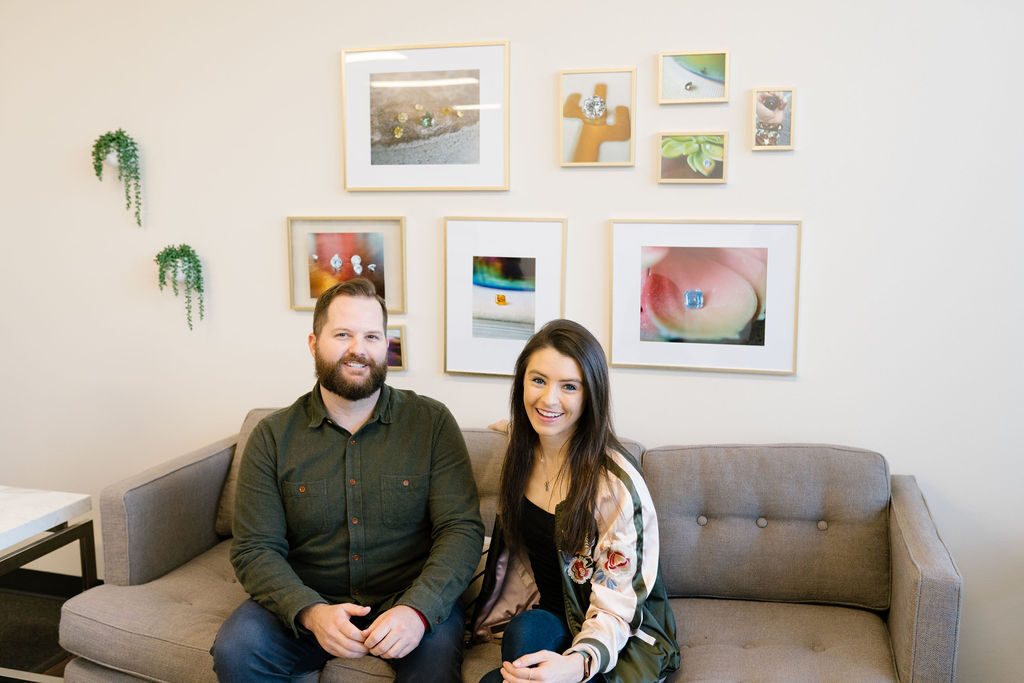 The Covid-19 Pandemic has killed more than 611,000 people in the United States including 53,000 in Texas.
In many cases, during the last year, families were not able to gather for in-person funerals to celebrate the lives of their deceased relatives because of lockdowns and restrictions around the Pandemic.
Some of those families turned to Austin-based Eterneva, which grows diamonds from cremated ashes, as a way to deal with their grief and loss and celebrate the life of their loved ones.
This week Eterneva announced it has closed on an oversubscribed $10 million Series A round led by Tiger Management with co-investment from Goodwater Capital, Capstar Ventures, NextCoast Ventures, and Billionaire Mark Cuban.
Founded in 2017, Eterneva has raised $14.8 million to date. In 2019, Adelle Archer and Garret Ozar, co-founders of Eterneva landed a $600,000 investment from Cuban on Shark Tank. The company has grown dramatically since then.
Eterneva investors also include some top female venture capitalists including notable angels like Lydia Jett (Partner at Softbank) and Kara Nortman (Managing Partner at Upfront, founder of Angel City), to Kathryn Cavanaugh, the managing director of Capstar Ventures, who is joining Eterneva's board.
"I am thrilled to support Eterneva's next phase of growth as they build a new category in deathcare that improves the lives of consumers," Cavanaugh said in a news release. "We are honored to back a business that helps people to grieve better with products and services that deeply resonate with today's consumer."
CEO Adelle Archer is one of a small group of female CEOs to raise a larger venture growth round. And Eterneva is the second end-of-life company ever to raise more than $10 million. Better Place Forests, based in San Francisco, is the other end-of-life company that has raised $52 million to date.
"We are a very fast-growing company, we had been a very fast-growing company before the Pandemic and we continued to grow quite a bit, triple digits, during the Pandemic," Archer said.
The Pandemic had a big impact on culture and opened people up to talk more about end-of-life discussions, Archer said.
About sixty percent of all Americans had a connection with someone who died during the Pandemic, she said. So, people are a lot more open about discussing end-of-life issues and how they want to be remembered., she said.
"People were looking for really special ways to honor their loved one," she said "They also were not able to have funerals last year which was really crazy. It drove a lot more research online. I think what resonated with people a lot was this idea of something that is personalized, meaningful and it's really a celebration of life."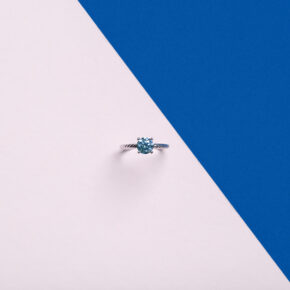 Eterneva helps grievers celebrate remarkable people and pets by making diamonds from ashes or hair, Archer said. Cremation rites are also projected to reach 78 percent by 2040, which is leading consumers to break with old funeral traditions, Archer said.
Eterneva partners with funeral homes and pet aftercare providers across the United States to reach consumers seeking more meaningful and personal memorial options at the point of decision.
The idea of personalization and a celebration of life and Eterneva's diamond-making journey really resonated with young people, Archer said.
So Eterneva launched its TikTok video account last year and 15 videos have received between 500,000 and 7 million organic views since the beginning of the year, Archer said.
"It really shows how younger people are thinking about this, and really embracing it and loving it," Archer said.
The round will also go towards investing in taking the Eterneva diamond journey experience to a new level and scaling its funeral home and pet aftercare channel program nationwide, Archer said.
Eterneva has 27 employees today and plans to add another 15 people in the next 12 months. Eterneva has a diamond growing facility in Austin and others in Switzerland and Germany. It plans to expand the Austin facility with its latest funding round, Archer said. Eterneva's diamonds start at $3,000. The cost varies depending on the size, style, and color of the diamond.
Eterneva also allows its customers to visit the diamond growing facility to participate in the process. Some enjoy starting the diamond growing machine or design a special setting for the diamond with a jeweler, Archer said.
"It helps with a person's grieving process," Archer said. "Even when it's done right, a funeral is only a day or a couple of days and grief we know lasts years. American culture still has a lot of work to do in how we show up for and support grievers. It can be a very isolating and lonely experience."
"Being able to have something to shift your focus on and have a community you can plug into that understands you is super powerful," Archer said.
In the wake of losing someone, there's a time where people are forming meaning on what that loss meant, Archer said. People can share stories about that person's life and keep them alive with us, she said.
"Why do we stop talking about people when they are gone? Why not keep talking about them and not make it weird," Archer said.
In addition to honoring people, about 40 percent of Eterneva's business is making diamonds from the ashes of pets.