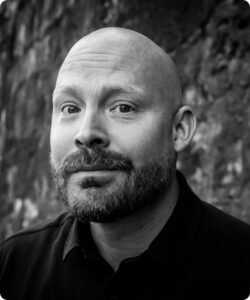 Active Capital recently announced it has closed on its second fund worth $25 million.
A year ago, the San Antonio-based venture capital firm raised a $21.5 million fund.
Both funds are focused on providing seed-stage capital to business to business software as a service companies, known as B2B SaaS companies located outside of Silicon Valley, said Pat Matthews, Founder, and CEO of Active Capital.
Matthews announced the new fund in a string of tweets.
Matthews knows what it's like to build a company from idea to exit and he discusses his entrepreneurial journey on the Ideas to Invoices podcast.
While a college student at Virginia Tech, Matthews co-founded Webmail.us. He helped build Webmail.us into a $10 million business which sold to Rackspace in 2007. Then he spent six-year in executive positions at Rackspace as a Racker. He has invested in dozens of startups as an angel investor before founding Active Capital.
In Austin, Active Capital has invested in Pingboard, Servable, Living Security, CloudSnap, ResturnSafe, VideoPeel, and Prosper Ops. And in San Antonio, Active Capital has invested in FunnelAI and SendSpark, and FloatMe.
In its first fund, Active Capital has invested in more than 40 startups and had three exits, Matthews said. As an angel investor, Matthews has also invested in more than 50 startup companies.
For more, listen to the entire podcast, pasted below, or wherever you get your podcasts – available on Google play store, Apple iTunes, Spotify, PlayerFM, Libsyn, and more.