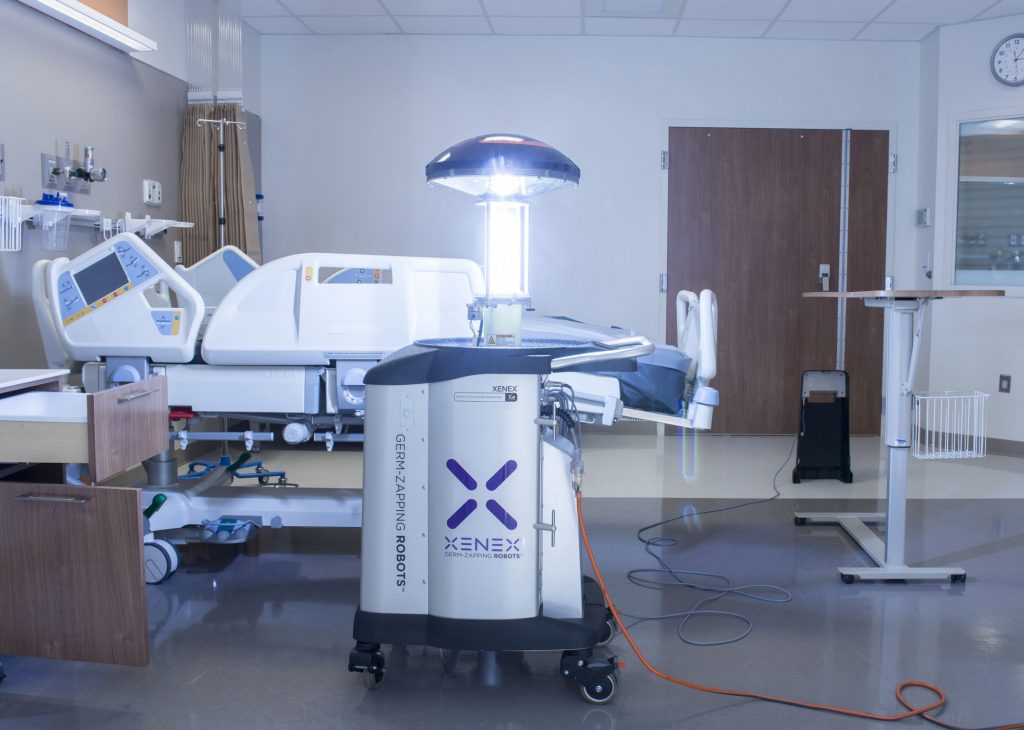 Coronavirus is hitting like a tsunami worldwide with 105,586 cases confirmed in more than 100 countries resulting in 3,584 confirmed deaths, according to the World Health Organization.
In the U.S., the threat of a widespread outbreak of the Coronavirus is causing governments to declare states of emergency, companies to have their workers telecommute and large events like South by Southwest in Austin have been canceled.
In San Antonio, Xenex Disinfection Services is seeing a lot of interest in its germ-fighting robots, which look like R2D2, but with a head that extends and pulsates light resembling ET. The robots are already doing battle against infectious diseases in more than 500 hospitals nationwide. But now, Xenex is looking at deploying the robots to places like Tokyo for the summer Olympics or to China to help disinfect environments following its Coronavirus pandemic.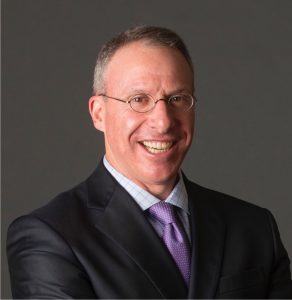 In this episode of the Ideas to Invoices podcast, Morris Miller, Chief Executive Officer at Xenex Disinfection Services, talks about how Xenex's technology can be beneficial in destroying the Coronavirus. Xenex makes germ-zapping robots that use pulsed xenon UVC light to destroy viruses like MRSA, Ebola, flu and the Coronavirus.
Morris co-founded and provided the initial funding for Xenex. Its robots are used to disinfect healthcare facilities, nursing homes, schools and pharmaceutical manufacturing facilities, and other environments.
Previously Morris co-founded Rackspace Managed Hosting. He also founded Curtis Hill Publishing, the first company to publish Texas case law on CD-ROM, which sold to Thomson Legal Publishing.
The story of Xenex starts with the founders, Julie Stachowiak and Mark Stibich, both with PhDs in epidemiology from Johns Hopkins, Miller said. They used pulsating xenon bulbs to produce ultraviolet light to destroy bacteria and viruses that can cause hospital-acquired infections, Miller said.
Xenex started at the Houston Technology Center accelerator and then moved to Austin. Miller became an investor in the company and then moved Xenex to San Antonio.
Hospitals use Xenex robots to kill microorganisms that cause MRSA, VRE and C. diff, and can greatly reduce hospital-acquired infections and ultimately reduce suffering and save lives, Miller said.
"It's critical to stop the pathogens because there aren't antibiotics to treat them," Miller said.
Xenex robots have also been used to disinfect a hospital room in Dallas after a patient died there from the Ebola virus.
"The same thing is available today for the Coronavirus," Miller said.
San Antonio has become ground zero in Texas for the coronavirus with several hundred people being quarantined at Lackland Air Force Base.
Miller said he is talking with government officials about how to contain and clean environments for the COVID-19 coronavirus in the wake of the outbreak of the virus in different cities and states. Currently, Xenex robots are being used in California and Nebraska where they have had patients with the coronavirus, Miller said.
Last week, a woman was released from quarantine from Lackland Air Force Base after two tests showed she did not test positive for the Coronavirus. However, after she left, officials received the results from a third test showing she was positive for the virus. The woman had checked into a hotel and then went to the North Star Mall in San Antonio following her release. The mall shut down the next day to clean the food court and stores the woman had visited. And Mayor Ron Nirenberg declared a state of emergency in the city.
COVID-19 Coronavirus can live up to nine days on a surface, Miller said. Xenex robots can disinfect an environment like a food court in a mall in a few hours, he said. Xenex reached out to the mall owners and offered to do it, but the mall owner did not respond, Miller said.
Looking at the history of epidemics, and in particular, the Spanish flu, which caused widespread infection and death, now is the perfect time to prepare to reduce the number of infections and deaths from the COVID-19 Coronavirus, Miller said. The infection rate might decrease during the summer months but hit hard in the fall, he said. That's what happened with the Spanish flu, he said.
"If the virus comes back in the fall with a vengeance, you're ready to stop it in its tracks," he said.
There are so many environments that Xenex can disinfect, Morris said. It can disinfect airplanes, movie theaters, concert halls, schools, cruise ships, office buildings and other places where large groups of people frequent, he said. Xenex has focused on hospitals because that's the most critical application of its technology to date, Miller said. But the possibilities for its technology are limitless, he said.
Xenex robots cost about $105,000 each and are manufactured in San Antonio. Xenex has expanded internationally but it's not in China because of concerns about protecting its intellectual property, Miller said. Xenex has offered robots to China, but the Chinese government hasn't taken it up on it yet, Miller said.
"We really want to bring the solution everywhere we can across the world," Miller said.
For more, listen to the entire podcast, pasted below or wherever you get your podcasts – available on Google play store, Apple iTunes, Spotify, PlayerFM, Libsyn and more.
Editor's note: Silicon Hills News is on Patreon. Please visit the site to pledge just $1 a month to support the Ideas to Invoices podcast and other work we do at SiliconHillsNews.com. Thank you in advance for your support!