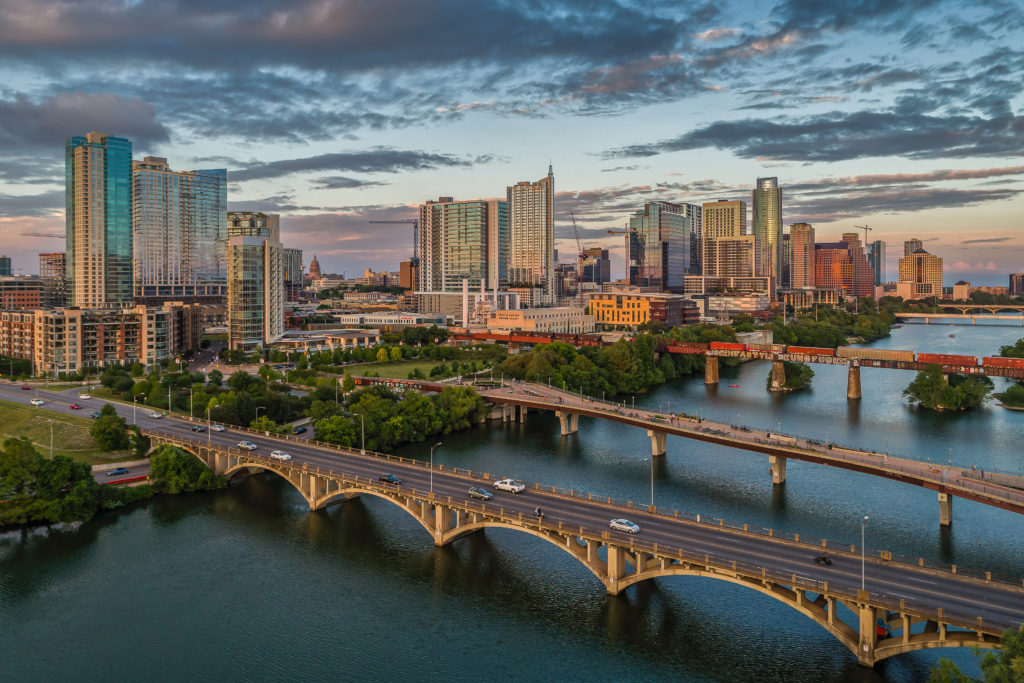 Austin ranked third on Milken Institute's list of 2020 Best Performing Cities.
It ranked third last year as well.
The greater San Francisco area claimed the top spot on the list, followed by Provo-Orem, Utah.
Rounding out the top 10 list was Reno, Nevada in fourth place, followed by the greater San Jose area, the greater Orlando area, Boise City, Idaho, the greater Seattle area, the Dallas metropolitan area and Palm Bay, Melbourne and Titusville, Florida.
The Milken Institute, which has been publishing its index since 1999, ranks 200 of the nation's metro areas and 201 small cities. It focuses on job creation, wage growth, and innovation industry metrics.
In Texas, Austin, 3, and Dallas, 9, ranked in the top ten, followed by San Antonio-New Braunfels at 30, Fort Worth-Arlington at 56, Waco at 90, and Houston, the Woodlands and Sugarland at 117. Other large Texas cities on the list included Lubbock at 131, El Paso at 141, Killeen-Temple at 143, Laredo at 149, Beaumont-Port Arthur at 184, Corpus Christi at 185 and Brownsville-Harlingen at 194.
"The top-performing cities have cohesive strategies that allow them to weather economic storms and leverage their assets for sustained growth," Kevin Klowden, executive director of the Milken Institute Center for Regional Economics, said in a news release. "San Francisco's legacy of innovation, research universities, and abundance of skilled labor and tech startups highlight the depth and dynamism of the region's economy."
California continues to dominate the list with four metro areas ranking in the top 25 including San Francisco, San Jose, Oakland, Riverside-San Bernardino.
"While San Francisco has returned to the top spot in this year's index, the most compelling story is the rise of non-traditional tech and employment centers in other parts of the country," Klowden said. "These emerging centers include cities like Reno, Boise, and Melbourne, which experienced an incredible rise to break into this year's top-10."
Reno made the list this year because it's home to "Tesla's Gigafactory 1, an emerging cluster of data centers, and a thriving logistics and drone sector, including the first commercial drone delivery company in the U.S.," according to the Milken Institute.
"Among small cities, Bend-Redmond, Oregon, retained its first-place ranking for the fourth year running, boasting a well-diversified economy, the best five-year wage growth, the second-best five-year job growth among all small metros, and nascent vehicle technology and hemp industries," according to the Milken Institute.
2020 Top-10 Best-Performing Large U.S. Cities (prior year's ranking)
1. San Francisco-Redwood City-South San Francisco, California (4)
2. Provo-Orem, Utah (1)
3. Austin-Round Rock, Texas (3)
4. Reno, Nevada (11)
5. San Jose-Sunnyvale-Santa Clara, California (2)
5. Orlando-Kissimmee-Sanford, Florida (7)
7. Boise City, Idaho (12)
8. Seattle-Bellevue-Everett, Washington (8)
9. Dallas-Plano-Irving, Texas (5)
10. Palm Bay-Melbourne-Titusville, Florida (57)