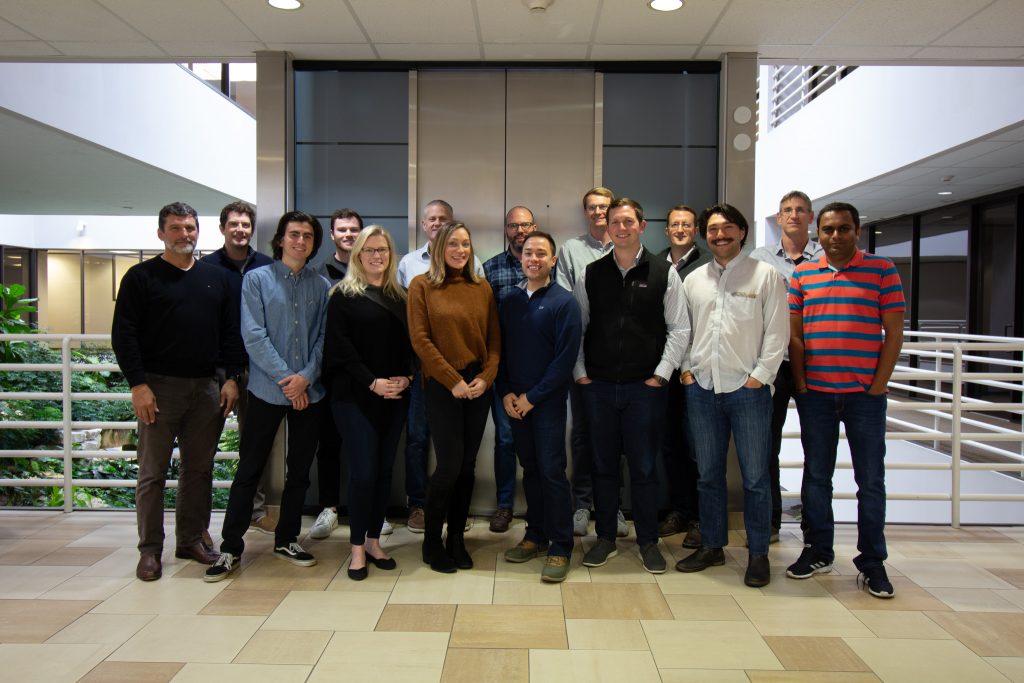 Swivel, an Austin-based office leasing platform, announced Tuesday that it has raised $8 million.
The Austin-based startup plans to use the funds to expand nationwide starting with the Denver, Colorado market, said Scott Harmon, Swivel's co-founder, and CEO.
Swivel's $8 million Series A round was led by Jim Breyer of Breyer Capital. Breyer was one of the first institutional investors in Facebook. Breyer is investing $5 million with the remaining investment coming from JLL Spark, which is the largest real estate brokerage firm in Austin.
"The future of real estate will continue to be defined by the demand for flexibility," Breyer, founder, and CEO, Breyer Capital, said in a news release. "Swivel is positioned to redefine the entire office leasing experience for startups and established companies alike by eliminating upfront costs and move-out penalties. Swivel brings an innovative fintech-based approach that allows landlords to streamline leasing through terms that deliver the value of flexibility to tenants, as well as their investors."
Swivel, founded in 2016, previously raised $6.6 million in seed-stage financing. It officially launched last November with its agile leasing platform targeting middle tier, growing companies seeking to level-up from co-working spaces or expand into bigger private spaces. Swivel works with tenants such as Dremio, Graylog, Guideline 401K, hOp, Plivo, Samcart, TalentRobot and Vertify.
"We've been testing the Swivel platform out primarily in Austin for two years now," Harmon said. Swivel has been perfecting its model in Texas before launching it nationwide, he said.
"Late last year we felt like we had enough landlords and tenants that had used Swivel to go nationwide," he said.
Swivel, which has 10 employees, plans to hire 10 to 20 more people this year to take Swivel beyond Texas to eight or nine cities, Harmon said.
In addition to Denver, Swivel is considering expanding to Boston, New York, Northern Virginia, Charlotte, NC, Los Angeles, Salt Lake, and San Francisco.
"Swivel works hand and glove with landlords," Harmon said.
The company looks for landlords that want to offer more flexible leases ranging from one year to three years for their buildings. Those short-term leases appeal to fast-growing companies in the technology industry, but also to marketing firms, financial services companies, and creative firms, he said.
"That's really a trend that started in tech but has grown really rapidly," Harmon said. The number one requirement is companies want a more flexible way to lease office space today, he said.
Swivel has primarily been in the Austin market, but it has partners in Dallas and Houston, Harmon said. It doesn't have a presence yet in San Antonio, but it is working on launching one, he said.
Austin remains a real tight real estate market, Harmon said. The prices continue to go up and downtown is becoming prohibitively expensive, he said. Now, the number one requested area is East Austin for office space, he said. But most California companies relocating to Austin are still asking for downtown locations, he said.
"They want their first office to be in a cool space," he said.
Companies like to be in areas where there are good restaurants, Harmon said.
And the prices are still relatively inexpensive in Austin compared to the Bay area, he said
"The workforce whether they are engineers, sales or marketing people they want to be where the action is," Harmon said.