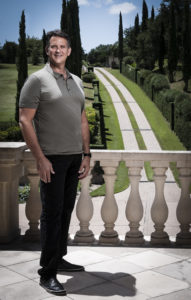 eRelevance, an online marketing platform targeted at healthcare providers and the mortgage industry, has shut down.
The Austin-based startup posted a notice on its Facebook page on Monday "Due to an unexpected situation, as of April 15, 2019, eRelevance Corporation has ceased its operations."
Bob Fabbio, the company's Co-founder and CEO, confirmed the shut down in an email. He said he couldn't provide any further details and that the company had 56 employees.
In a podcast interview a year ago, Fabbio said he planned to build eRelevance into a $1 billion company. eRelevance provided a marketing platform for small businesses such as healthcare providers to better connect with their patients outside their practices.
And last year eRelevance expanded to offer marketing services to the mortgage market.
Fabbio co-founded eRelevance Corp. in 2013 with Tim Smith. The privately-held company reported it had increased its Annual Run Rate revenue to $7.5 million in 2017, up from $3.6 million in 2016 and it had more than 1,500 customers.
The company had raised $13.7 million in venture capital. from investors including Capital Factory.
Last year, the Greater Austin Chamber of Commerce selected eRelevance as one of its 25 hottest startups in the growth category with less than $20 million in funding and $25 million in revenue.
And Entrepreneur Magazine also named the company one of the most entrepreneurial companies of 2017.
Fabbio previously founded Tivoli Systems, which went public in 1995 and IBM acquired the company a year later for $743 million. Next, he founded Dazel, which Hewlett-Packard bought in 1999 for $180 million. And then he founded White Glove Health, a subscription-based healthcare service that provided health and wellnesses services directly to patients.