By LAURA LOREK, publisher of Silicon Hills News
In 2004, at the University of Texas at Austin, Denis Ignatovich and Grant Passmore met and became roommates soon after.
They both enjoyed mathematics and solving difficult problems. Passmore received a bachelor's in mathematics and Ignatovich received his degree in computer science and finance.
"We spent a lot of time daydreaming and planning about wanting to change the world together," Passmore said.
Ten years later in London, they founded Aesthetic Integration, now known as Imandra, an artificial intelligence company that analyzes algorithms.

"In an unexpected way, we both ended up in the U.K.," Passmore said. And now they are both intentionally back in Austin working on their five-year-old startup.
They moved the company's headquarters from London to Austin this year and Thursday announced Imandra has received $5 million in seed stage investment.
Imandra has created algorithms that ensure a company complies with regulations and is secure. It first applied its technology to the financial services industry but has since expanded into other industries.
AlbionVC, IQ Capital and LiveOak Venture Partners led the investment into Imandra. The company plans to use the funding to expand in both the United States and the United Kingdom and to hire AI, engineering and product talent in Austin, London and Edinburgh.
Imandra's software platform has applications for autonomous vehicles, robotics and machine learning.
And even though Imandra started in London, the company has deep ties to Austin.
Early on, Bob Boyer, a UT professor of computer science, mathematics and philosophy, and J Strother Moore, a computer scientist, at the University of Edinburgh in the early '70s inspired and served as mentors to Passmore and Ignatovich. Boyer and Strother Moore invented the Boyer-Moore string search algorithm in 1977.
That research led Passmore to the University of Edinburg where he completed his Ph.D. in AI for algorithm safety in 2011. Shortly after that, Passmore moved to Cambridge to work on algorithm safety for autonomous vehicles at the University of Cambridge in the U.K. And in 2009, Ignatovich was working as a quant for Deutsche Bank in New York and moved to London for them. He was running a large trading desk and he worried constantly about something going wrong.
That's where they came up with the idea to apply algorithms to the financial services industry. Its product, Imandra, is now the name of the company, Passmore said. In 2014, Passmore resigned from the University of Cambridge to work on Imandra full time. Shortly after that, Ignatovich left his position to join the company fulltime.
Coincidently, in 2015, UBS ran a Future of Finance Challenge that gave the company an incredible opportunity to demonstrate its technology, Ignatovich said. In that challenge, Imandra won first place out of more than 600 companies from 52 countries by using its AI technology to find a fundamental flaw in the design of the UBS dark pool previously undetected by the bank and the U.S. Securities and Exchange Commission.
The timing was perfect because the SEC had just issued $14 million in fines in the U.S. for various rules on how algorithms in the dark pool were running, Ignatovich said.
And just like that algorithm found a flaw in the bank's technology, Imandra's platform can work with other industries like autonomous vehicles. The technology has its roots in the algorithm development for microchips in Austin, Passmore said.
Algorithms have been used to analyze hardware for a long time, now Imandra is using algorithms to analyze software for flaws, Ignatovich said.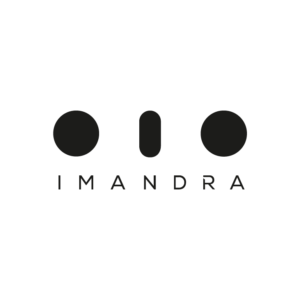 The roots of the industry can be traced to the industrial use of AI algorithms by Intel in 1994, Passmore said. The microchip manufacturer had a bug in its Pentium computer processor that led to a massive recall and cost the company $470 million, he said. That's when Austin-based chip maker, AMD, hired a group of mathematicians including Boyer and Moore to work with its designers to fix its chip design, he said. And it worked.
"Classically it's just been so difficult to use this technology," Passmore said. Intel has a big group of PhDs to do this analysis, he said.
Imandra has gone back to its roots by establishing its corporate headquarters in Austin, Passmore said. It is based at WeWork University Park and has three local employees and ten employees altogether. The next phase is to scale the company and hire key talent, Passmore said. It considered Silicon Valley and other places but chose Austin because it has the best access to the talent it needs through the University of Texas at Austin, Passmore said.
"The startup ecosystem has grown so much since we were undergrads," he said. But Austin still has a small town feel to it, he said.
And LiveOak Venture Partners, based in Austin, is one of the three top VCs leading its round, Passmore said.
"Our investment in Imandra embodies the core of our investment thesis to back Texas based top notch entrepreneurs that are disrupting large industry categories," Krishna Srinivasan, founding partner at LiveOak Venture Partners, said in a news release. "We recognized quickly that Denis, Grant and team are amongst the best in the world at this emerging area of algorithm and application security testing and that their approach has the ability for multi-industry transformational impact. We are also super excited to welcome Denis and Grant back to their Texas roots, leverage the tremendous local computer science talent and build something significant from where it all began."
Imandra received its first patent last October and has several more pending, Passmore said. It has several customers already including Goldman Sachs.