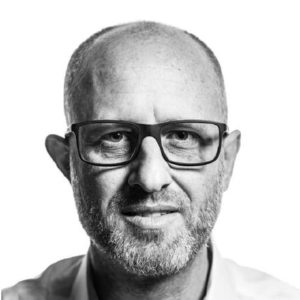 Cruising around the Internet, it's difficult to know how much data is being gathered at the various websites a person visits.
Of course, many have privacy polices but many of those documents are so long that few ever plow through them.
And what's being done with all that data? That's an issue Osano plans to shed some light on.
Osana has built a platform for data privacy transparency. And it announced this week it has launched and raised $3 million in funding.
The Austin-based startup has created Privacy Monitor, which is a free browser plugin and mobile app that helps people manage their privacy when dealing with websites, software vendors and other service provides.
Osano provides data analysis on the privacy policies of various websites through its Privacy Monitor app and browser plug-in. It allows users to determine how much data they want to share with websites and service providers.
"The average person doesn't understand where their personal data goes in terms of how websites and service providers use and share it," Arlo Gilbert, CEO and co-founder of Osano, said in a news release. "With data privacy at the constant forefront of tech industry and consumer conversations, greater transparency is desperately needed on the web to unlock the secrecy of convoluted privacy policies and give users control over their data again."
LiveOak Ventures led the financing with participation from a team of notable investors including Next Coast Ventures, Capital Factory, Social Starts, Barracuda Networks and 345Partners Co-Founder Michael Perone, data.world and Bazaarvoice Founder Brett Hurt, and Indeed Founder Rony Kahan.
Osano operates as B Corporation.
Gilbert is a serial entrepreneur who previously founded Meta SaaS, which was acquired last year by Flexera. He also previously founded iCall, a VoIP provider for iPhone which was acquired in 2012 and affiliate marketing firm Click Feel Media.
Gilbert and other Osano executives will be participating in SXSW Pitch 2019 on March 9th.