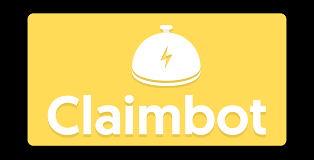 Claimbot announced this week it has raised seed stage funds to expand its artifical intelligence powered virtual chat engine.

The company, founded in 2016, announced it has raised $615,000 with participation from the Google Assistant Investments program, Notley Ventures, Social Starts and several angel investors.
Claimbot plans to use the funding to accelerate the development of its virtual chat engine which uses artificial intelligence. It also plans to hire more employees for its sales and product development teams.
"Insurance and automotive companies waste billions handling customer service requests through archaic call centers that drive little satisfaction in return. We are leveraging emerging technology like artificial intelligence to automate and enhance the customer journey, delivering knowledge to end-users in a format they crave," Miguel Fernandez, co-founder and CEO of Claimbot, said in a news release.
Claimbot is aimed at insurance and automotive companies. Its software allows those companies to communicate with their customers through a virtual chat engine powered by artificial intelligence. The chat bot allows them to handle filing claims, requesting roadside assistance, purchasing insurance coverage or paying a bill.
Claimbot's system integrates with Zendesk, Braintree Payments, Stripe and other programs. Claimbot's customers include Silvercar by Audi, Brightside Cover and Omadi Roadside.
"In today's on-demand, time constrained, digital world, consumers no longer want to wait on hold to speak with a human customer service representative or get stuck in an automated menu selection flow that might not address their needs. They want to start solving their problems immediately," Josh Rickel, partner at Notley Ventures, said in a news release.