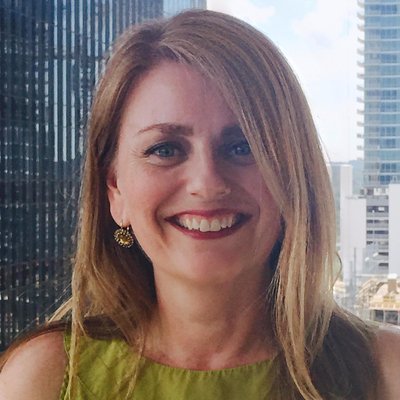 Helping 10 Austin software companies to become billion-dollar companies and another 100 to $100 million in revenue in the next decade is the big hairy audacious goal of the Austin Technology Council.
And Amber Gunst, the CEO who took over the job in January after serving as interim CEO since last May, is determined to make that happen.
"We are completely and solely focused on the promotion and support of our member companies," Gunst said.
Austin is one of the leading technology centers in the country and it's going to continue to expand, Gunst said. And the Austin Technology Council, founded in 1992, is one of the most instrumental organizations for established companies that are earning at least $1 million per year in revenue, she said.
But it hasn't always been that way. Austin suffered, like a lot of tech centers, when the Dot Com bust happened around the turn of the century in 2000 and 2001. But out of the hard times, Austin's scrappy bootstrapping culture was born, Gunst said. She points to companies like Calavista Software, which was founded in 2001 as a contract software development group. Today, Calavista is a privately-held full service software development company with clients like American Express and Nissan.
"That Dot Com bust made a lot of people get scrappy," Gunst said. It took time to create these great software companies that around today, she said.
In this Ideas to Invoices podcast, Gunst discusses the opportunities and challenges Austin's technology industry faces from rising real estate prices, traffic, talent, funding, diversity and inclusion and more.  
Gunst has 20 years of experience in business development and sales including four years at the Greater Austin Chamber of Commerce. She previously served as head of sales and membership at ATC. Since her time working at ATC, she has more than doubled membership and increased retention by over 18 percent.
Gunst's advice for South by Southwest is not to over book. Take time out to make connections with folks from out of town. Gunst particularly like to visit the Scandinavian House, Canada House and some of the other international exhibits in town.
ATC's Gateway South by Southwest Party kicks off tonight at six at the Roosevelt Room and The Eleanor which are known for its 20th century jazz atmosphere and craft cocktails. Last year, ATC's Gateway Party attracted more than 800 people.
For more on Austin's growing technology industry, listen to the entire Ideas to Invoices podcast.