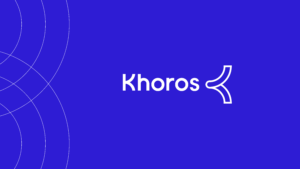 Austin is the new headquarters of Khoros, the combined company of Spredfast and Lithium.
Khoros announced the rebranding on Tuesday. The combined company resulted from Lithium's merger with Spredfast last year.
In September, when the two companies announced their merger, they reported the headquarters would be in San Francisco. Now, under the rebranding, the headquarters will be in Austin. But Khoros will continue to maintain its San Francisco office and no employees will be affected, according to a spokesman. Khoros has 431 employees in Austin.
Khoros has more than 2,000 customers including Pizza Hut, Sprint, and HomeAway. It "manages more than 500 million consumer touch points every day across social media, messaging, and owned channels," according to a news release.
"People crave connection, and companies that create authentic connections with customers will thrive—but it's harder than ever," Pete Hess, CEO of Khoros, said in a news statement. "This challenge doesn't just require new technology, but also a new way of thinking. Since bringing together Spredfast and Lithium, we've been hard at work to deliver on our promise to make truly comprehensive engagement possible. We're honored by the amazing reception we've had since the merger was announced, adding more than 40 brand new customers in the last three months to our incredible roster of leading brands."
Khoros helps companies handle their social media accounts and outreach online.
"This is very exciting news for companies like ours that put our customers at the heart of our business," Unji Udeshi, Director of Global Customer Marketing at HomeAway, said in a news release. "Lithium and Spredfast have been a part of our customer engagement strategy for years as separate entities, helping us build customer love and grow our business through our social media and owned channels. We're thrilled to see these two great platforms come together – it's a real game-changer for the industry."
Khoros provides companies with one platform to manage all of their social media accounts and provides a dashboard, data and analytics on how social media posts are performing. It also uses artificial intelligence and machine learning to provide customers with insights into their social media accounts.