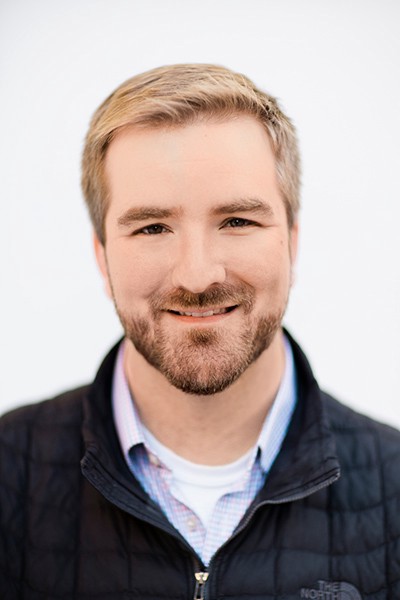 Ryan Merket, a two-time founder, has also worked for Facebook, Reddit and Amazon.
And now he's becoming a venture capitalist and joining Firebrand Ventures as a partner and opening its second office in Austin. Firebrand's focus is investing in seed stage companies in Austin and the Midwest.
Firebrand, which was founded by John Fein in Kansas City, has strong ties to Austin. Its portfolio includes investments in five Austin-based startups from its first $17.7 million fund. Those companies include ScaleFactor, Threatcare, Candidly, PreFix and Skipper. Firebrand typically writes checks ranging in size from $250,000 to $500,000.
In total, Firebrand has invested in 20 companies from its first fund and it plans to announce its second, much larger, fund by the end of the year, Merket said. And 65 percent of its investments have a woman, person of color, or LBGBT founder, he said.
"We're founder focused," Merket said. "We have a really great advisory team on Firebrand."
Firebrand's advisers include David Cohen, Techstars' CEO, Wendy Lea, former Cintrifuse CEO, Brian McClendon, creator of Google Earth and Maps, and Tom Ball, co-founder of Next Coast Ventures.
In addition to Firebrand, Merket is also incubating an idea with Techstars Studios on the side.
Merket, a self-taught programmer who grew up in New Braunfels, graduated from Oklahoma Wesleyan University with a communications degree. He taught himself how to code in 13 programming languages as a teenager. At college, the dean created a special self-directed program for him that allowed him to combine programming, design, and writing.
In 2008, Merket worked for a small design firm, PDG Creative in Bartlesville, Oklahoma. At that job, he wrote a Facebook application for TechCrunch that created a box that lived on people's profiles with TechCrunch headlines in it. The app was so popular, he got calls from the New York Times, MSNBC and others to create an app for other media companies.
In 2009, Merket joined Facebook and worked on its Facebook Connect team before leaving a year later to launch his own startup, MMTG Labs, a white-label app store platform which launched on the TechCrunch DisruptNY stage in 2010.
MMTG Labs raised $1.1 million from investors such as Sequoia Scout Fund, Alfred Lin, and 19 others. Two years later, InMobi acquired the company. For the next two years, Merket worked as director of product for InMobi and managed a team in San Francisco and Bangalore. He traveled 16 times back and forth to India.
Merket left InMobi in 2014 to join Reddit as one of its first product developers. He worked there for a year before joining the Amazon startup business development team where he has worked for the past three and a half years. In addition, Merket has been an angel investor and has invested in 16 startups, five of which have been acquired.
Today, Merket, 37, lives in Austin with his wife, Jenn, and their son, Charlie, 5, and daughter, Stella, 2. They moved to Austin from the Bay Area two years ago to be closer to family.