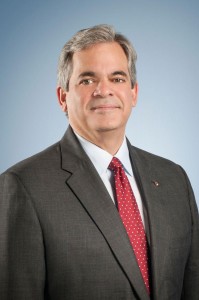 In a post on Medium, Austin Mayor Steve Adler announced a new pitch competition at South by Southwest aimed at providing solutions for America's biggest cities.
The competition is open to startups with products or programs that can solve tough challenges for cities, according to the post.
A panel of mayors and industry experts will choose the winners of the competition and award $25,000 in prize money. More than 20 mayors from cities nationwide are expected to attend. The competition is part of the U.S. Conference of Mayors and Code for America Tech Innovation Pitch, sponsored by Amazon Web Services.
"We need creative solutions to our most pressing challenges now more than ever," Adler wrote in the post. "Mayors need your help to find the next generation of solutions to their biggest issues like transportation, civic engagement, housing, job creation, education, health, and many more."
The deadline to enter is Monday, March 7th at 11 p.m. Central Standard Time.
The pitch competition takes place on Sunday, March 13th at 9 a.m. to 11 a.m. at the JW Marriott.