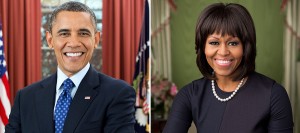 South by Southwest just announced Wednesday morning President Barack Obama will participate in a keynote conversation at SXSW Interactive.
The president will speak on Friday, March 11th. He will participate in a fireside chat with Evan Smith, Chief Executive Officer of the Texas Tribune.
In addition, First Lady Michelle Obama will give the opening keynote at SXSW Music on Wednesday, March 16th. She will discuss "the Let Girls Learn initiative, which aims to break barriers for the 62 million girls around the world who are not in school today, more than half of whom are adolescent," according to SXSW.
"This marks the first time in the 30-year history of SXSW that a sitting President and the First Lady have participated in the event," according to a post on SXSW's website.
The talk between President Obama and Smith will focus on civic engagement.
"The President will call on the audience to apply their ideas and talents to make technology work for us – especially when it comes to tackling big challenges like increasing participation in the political process and fighting climate change," according to SXSW. Anyone with a SXSW Interactive, Gold or Platinum badge may attend the event.
"I can't imagine a better way to celebrate our event's 30th year than to welcome both the President and First Lady to SXSW," Co-founder Roland Swenson said in a news release.
SXSW plans to release more details on both events in coming days.