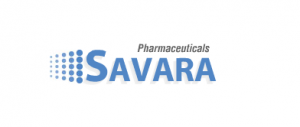 Savara Pharmaceuticals Tuesday announced it has closed on $20 million in Series C financing.
The Austin-based company plans to use the funds to test AeroVanc, an antibiotic that can be inhaled to treat Methicillin-Resistant Staphylococcus Aureus, also known as MRSA, lung infection in people with cystic fibrosis.
"The new financing will help support the AeroVanc Phase 3 trial, and expanding our pipeline with other new drugs for serious and life-shortening rare respiratory diseases," Rob Neville, Chief Executive Officer of Savara Pharmaceuticals, said in a news release. "Research shows that people with CF have a more rapid decline in lung function when infected with MRSA, as well as a reduction in overall survival. Our efforts will hopefully result in the FDA approval of the first inhaled antibiotic for use in MRSA infected people with CF."
Savara plans to launch its Phase 3 clinical trial to test AeroVanc at 80 sites in the U.S. and Canada. It plans to begin enrolling patients in the study in the fourth quarter of 2016. Phase 3 trials are the last step before a drug goes to the U.S. Food and Drug Administration for review.
To date, Savara "has raised $39 million since inception from angel investors, as well as early stage life science investors and family offices," according to the company.
Correction: This article has been updated to correct the total amount raised by the company. Information originally included from Crunchbase was incorrect.