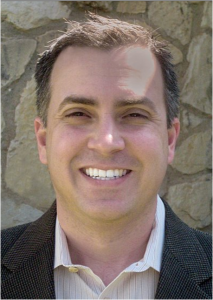 Facebook has 900 million users generating gobs of public data every day.
Their comments or likes on Facebook pages can provide valuable insights for marketers.
But it's often difficult to mine the data to sort through everything to find meaningful information.
That's where Polygraph Media comes in.
The Austin-based startup this week launched its Polygraph Reports, which allows marketing agencies and brands to employ data mining and analytics for Facebook.
"We're mining publicly available information," said Chris Treadaway, founder of Polygraph Media and author of "Facebook Marketing: An Hour A Day."
"Facebook probably represents the greatest opportunity for marketers to understand what the consumer is saying and what they want," Treadaway said. "It's creating terabytes of information everyday on what consumers are thinking and saying."
Polygraph's software collects data from Facebook pages and subscriber-enabled profiles, and produces more than 40 charts, graphs, and data visualizations to give marketers information about their marketing campaigns and strategies.
The service offers an alternative to Facebook Insights, which Facebook provides on its site.

Polygraph mines the source data that makes up Facebook Insights to give companies more information, Treadaway said.
"A lot of people are suspicious of Facebook Insights," Treadaway said. "The numbers just don't jive.''
So Polygraph created an unbiased alternative by collecting and evaluating every social interaction that might take place on a Facebook page.
"We can tell brands who left a comment, what time did they do it and what did they respond to," Treadaway said. There's a ton of informational content that can be boiled down into what did all the women say, what did all the men say and how many interactions take place within an hour of a post, he said.
One of Polygraph's biggest competitive differentiators from Facebook Insights is that brand cannot get information on their competitors. With Polygraph reports, they can, Treadaway said.
"Facebook is the largest self-contributed database of information that the world has ever seen," Treadaway said.
Polygraph brings data mining, analysis and reporting tools to anyone who wants to analyze business to consumer activity on Facebook. The software shows marketers how their Facebook marketing campaigns and strategies work based on data.
"The data doesn't lie," Treadaway said. "The data tells a lot of things that you're trusting people to tell you. I trust the data more than I trust some self-interested consultant. If they have bad numbers, do they want to share them?
Founded in 2008 as a couponing site aimed at small businesses, the company originally raised $235,000. But it has since shifted its business to the data mining space. Polygraph Media has five employees. In June, the company will begin its push to raise venture capital to expand its development team.
"We've all heard how if Facebook were a nation, it would be the third largest country on Earth. So it's common sense that brands have focused so much attention here," Brad B McCormick, principal at 10 Louder Strategies and a former senior digital leader at Ruder Finn, Porter Novelli and Cohn & Wolfe global agencies, said in a news release. "But just because a company can be on Facebook doesn't mean they know how to be on Facebook and measure success. Acquiring Facebook "likes" is just the first step for brands. Ongoing engagement that builds brand equity is the holy grail of Facebook. But all too often today, brands and agencies are measuring success with empty platitudes and without data or relevant benchmarks," McCormick continued. "Polygraph Media offers by far the most robust Facebook analytics I have ever seen. It not only gives brands new insights into their own performance, it allows them to compare each of their KPIs against their competitors, in real time. It's a game changer."
Later this year, Polygraph will launch data mining tools for Twitter, LinkedIn, Youtube and other sites.
Already, more than 25 brands, major agencies and consultants use Polygraph reports. It is offered as a software as a service model. Pricing is based on the size of Facebook Pages that are analyzed.
"The launch has been really successful. We've had good response to our pricing," Treadaway said. "People have picked up from the data that they can do all kinds of creative things."