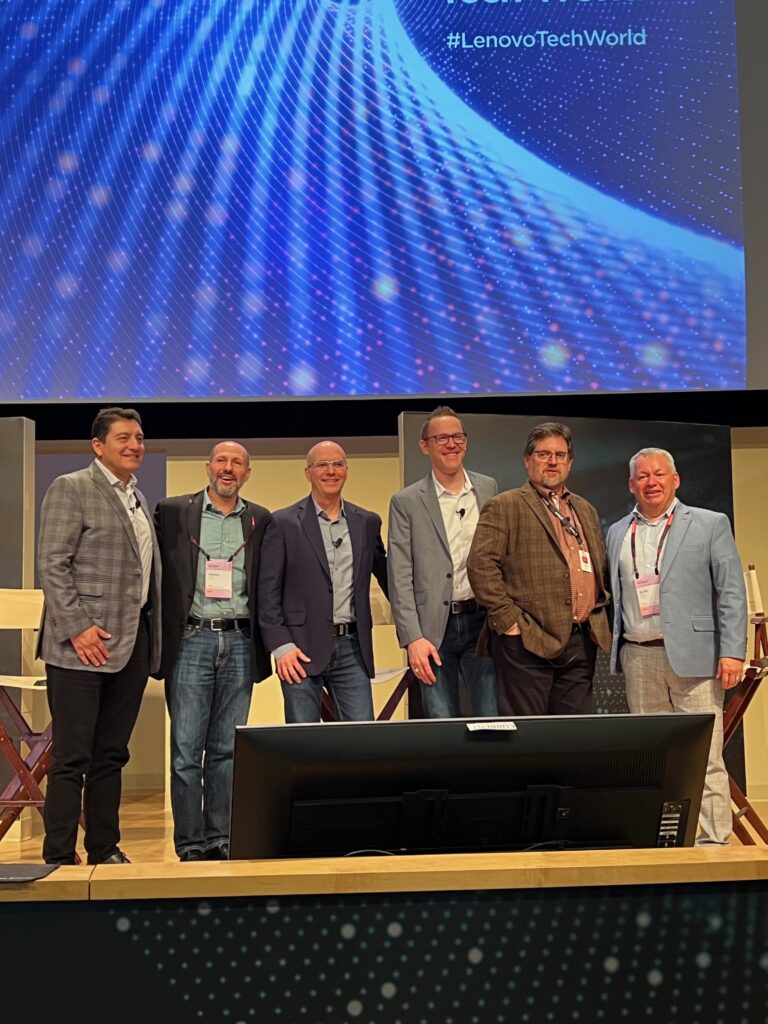 The number one PC maker, Lenovo, came to Austin this week for its annual Tech World event to promote artificial intelligence PCs.
At the Tech World event, Lenovo Chairman and CEO Yuanqing Yang announced a $1 billion investment in AI research and development efforts.
As part of the event, Advanced Micro Devices, known as AMD, also welcomed media to its Austin campus at 7171 Southwest Parkway for a roundtable discussion on how AI embedded in data centers, workstations, and laptops is changing the way people work and Lenovo's vision of "AI for All."
"AI is augmented intelligence," said Scott Tease, vice president and general manager of artificial intelligence and high-performance computing worldwide at Lenovo. "It's not replacing people. It's making them better."
AMD is a strategic partner with Lenovo. Lisa Su, AMD Chair and CEO, joined Yang on stage at Tech World to discuss the partnership between Lenovo and AMD.
"We have a long history of co-innovating with Lenovo, from ThinkSystem in the data center to ThinkStation workstations and ThinkPad laptops," Su said in a statement. "Moving forward, we are excited to extend our collaboration to power AI-optimized solutions across Lenovo's PC and data center portfolio powered by AMD Ryzen, EPYC and Instinct processors."
AMD, which is headquartered in Santa Clara, Calif., is a semiconductor manufacturer which has two offices in Austin with about 2,000 employees.
Lenovo is focused on "unleashing the power of AI to drive intelligent transformation in every aspect of our lives and every industry – from pocket to cloud with purpose-built AI-ready devices, infrastructure, solutions, and services that empower industries, enterprises, and individuals around the world," according to a news release.
Lenovo demonstrated AI-ready devices with built-in AI assistants on its PCs. Along with Motorola, Lenovo unveiled a smartphone adaptative display concept that can be rolled and bent to accommodate a user's needs.
"I truly believe the AI/PC will be the most revolutionary thing to happen to the PC since the graphical user interface," said Jason Banta, corporate vice president and general manager client OEM at AMD. "The AI/PC will be that powerful, if not more powerful."