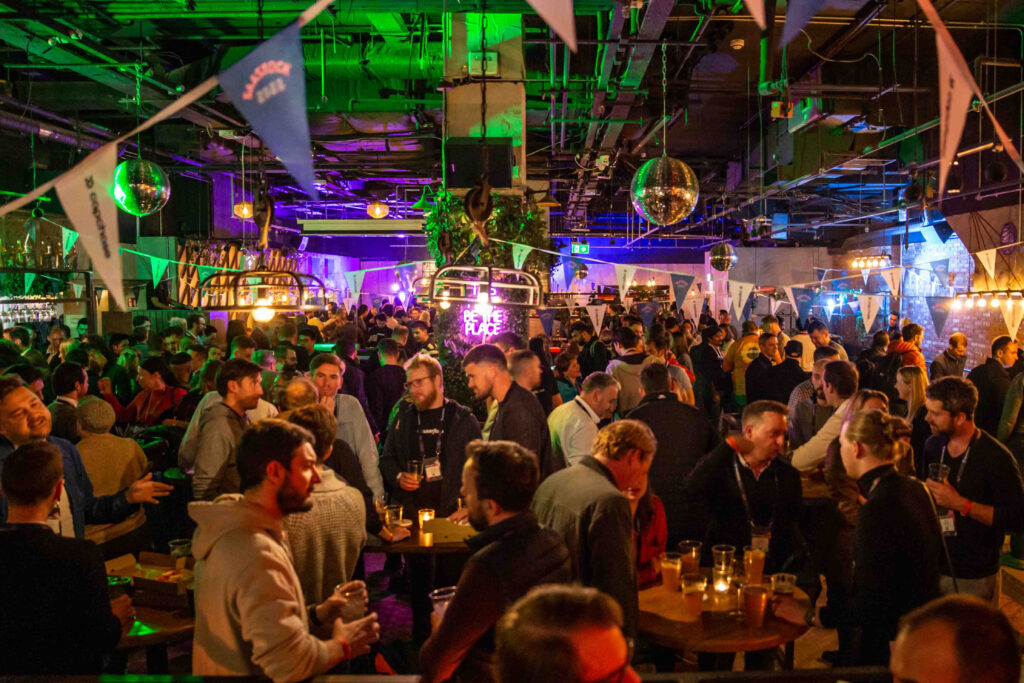 SaaStock is Europe's largest conference focused on Software as a Service or SaaS.
It takes place in Dublin, Ireland.
But this year, SaaStock is launching its first Austin-based SaaS conference for a three-day event running May 31-June 2.
The conference, which is called SaaStock USA, features panel discussions and networking. It brings SaaS founders together with funders to help them access capital to scale rapidly.
SaaStock plans to make its SaaStock USA conference an annual event in Austin.
The conference first launched in Dublin in 2016, and its most recent event in 2022 saw over 5,000 attendees, many of whom were founders, executives, and investors focused on the SaaS startup industry.
SaaStock chose Austin because of its history as a startup hub and as a host to other technology conferences with a strong content, networking, and entertainment focus.
SaaStock expects over 800 attendees for its inaugural event and expects to provide Austin merchants a $1.2 million economic boost from spending on lodging, food, and entertainment over the three-day event. The event organizers expect to see that number exceed $10 million annually as plans to grow the event take root over the next five years.
"We're excited to make Austin our home for future SaaStock USA conferences. We've long believed that Austin was the perfect city for the U.S. version of SaaStock. Austin is home to a healthy SaaS startup sector and the overall startup ecosystem is among the most active in the country. The city's vibrant festival and music scene fits the experiential approach we take with our conferences, which places value on helping attendees create lasting connections through networking at entertainment-driven venues," Alex Theuma, CEO and Founder of SaaStock said in a news release.
The SaaStock USA conference will feature over 50 speakers with proven experience as startup founders, executives, and trendsetters. Some of the notable speakers include Jason Cohen, Founder & Chief Innovation Officer of WP Engine; Mary D'Onofrio, a Partner at Bessemer Ventures; and Godard Abel, co-founder & CEO of G2.
Since its inception, SaaStock estimates that SaaStock Dublin has had a cumulative economic impact of over $500 million in the form of capital investment, M&A transactions, and new business deals over the past seven years.
"We have been attending SaaStock Dublin for 5+ years and have found it extremely productive. Nowhere can you meet so many SaaS startups in one spot in such a short period of time. While we've found several investment opportunities attending the events, we've also benefited from the networking opportunities and a chance to learn more about trends impacting the broader SaaS sector," Kyle Poyar, Operating Partner, OpenView, said in a news statement.
SaaStock USA will feature some of the following events and programs:
SaaS.City (May 31): a one-day accelerator for SaaS workshops led by SaaS experts addressing five critical startup functions, including CEO/Founder, Marketing, Sales, Operations Efficiency, and Fundraising/Investment; locations to be announced.
Startup Program & Global Pitch Competition (May 31 – June 2): a launchpad for select SaaS startups to gain valuable feedback from SaaS investors and VCs.
NightStock (May 31 – June 2): evening networking and entertainment includes a Welcome Party, Rainer Street pub crawl, and Closing Party.
For more information about SaaStock USA or to buy a ticket, visit the SaaStock USA website: https://www.saastock.com/saastock-usa/.