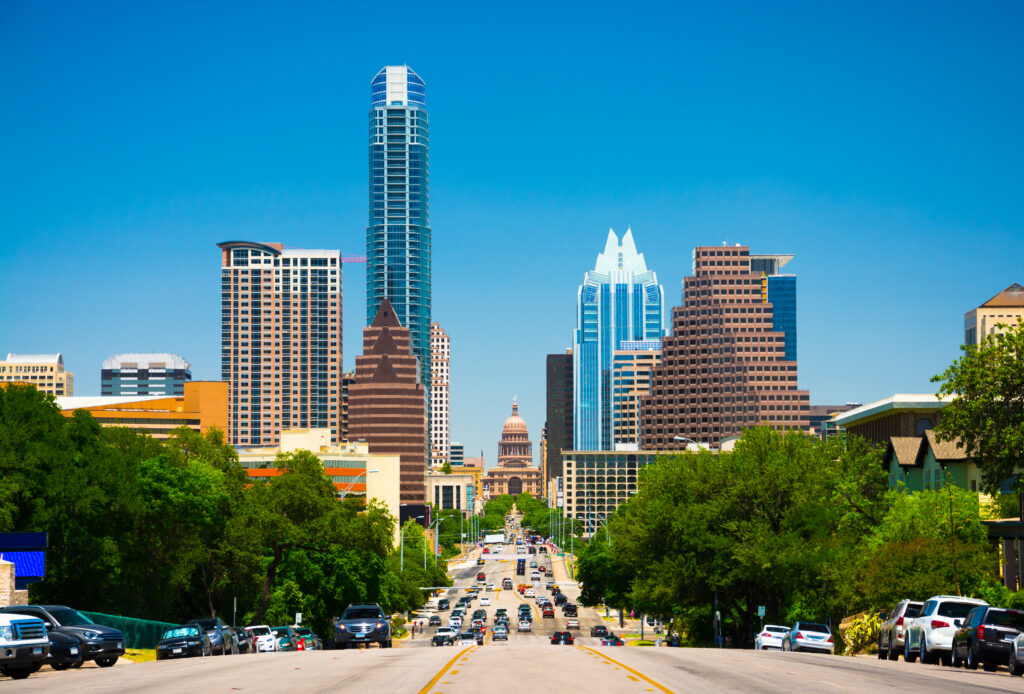 President Joe Biden declared the Pandemic is officially over in an interview on 60 minutes Sunday and Silicon Hills News agrees.
That means Silicon Hills News is hosting in-person events again.
Welcome back! Before the pandemic, Silicon Hills News hosted monthly lunch and learns at Galvanize, special events like ContentATX, Space ATX, BlogItSA, and our annual calendar party.
Now Silicon Hills News is hosting a monthly series of fireside chats called BigIdeasATX. The first one took place at Strangeworks on August 25th and featured Will Hurley, founder, and CEO of Strangeworks, and Katie Lewis, founder, and CEO of DMass. They talked about quantum computing, artificial intelligence, and other technology trends in Austin. The event was possible thanks to our sponsors: Solwey, which can create custom-tailored e-commerce systems, innovative social networks, event management systems, fintech applications, CRMs, and more. And Perkins Coie Law Firm, which is ranked by Fortune as one of the 100 best companies to work for. The firm is known for its entrepreneurialism, innovation, diversity and inclusion, and collegiality.
The next BigIdeasATX2 will be held at OJO Labs on Sept. 29th from 5:30 p.m. to 7:30 p.m. The event features John Berkowitz, serial entrepreneur, co-founder and CEO of OJO Labs, and Beth White, Founder and CEO of MeBeBot. Sponsors for the event include Solwey, Decent, and Unnanu. There are still a handful of tickets left to attend the event and one sponsorship slot available.
In October, Silicon Hills News will host two events. The first, BigIdeasATX3 will feature Shubhi Rao, founder, and CEO of Uplevyl, and Riana Lynn, founder, and CEO of Journey Foods. It will be a highly curated group of women in tech, CEOs, funders, founders, and C-Level executives. The event will take place on Oct. 26th.
In addition, BigIdeasATX4 will take place on Oct. 28th and will feature some more entrepreneurs from our 2022 Tech Calendar. Details to be published soon.
Stay tuned in by subscribing to our newsletter. Silicon Hills News will be announcing more events soon.