Generational wealth is created by people who found companies, said Chris Hyams, CEO of Indeed.
That's why DivInc, a nonprofit accelerator focused on assisting women and people of color is so important in Austin, said Hyams who serves on the DivInc Board of Directors and as 2022 Honorary Chair for the DivInc Champions of Change Awards.
"When you think about those massive disparities we have in housing, healthcare and education, and the criminal justice system," Hyams said. "Those are really symptoms of an underlying sickness which is economic inequality."
It is impossible to imagine making real progress on those issues without addressing the wealth gap, Hyams said.
That is where Austin-based DivInc comes in, Hyams said.
"Our mission at DivInc is to generate social and economic equity through entrepreneurship," he said. "We support and guide underrepresented founders in building sustainable startups."
It's about economic sustainability, he said.
A successful business is an opportunity for creating generational wealth and creating more jobs and impacting more lives and more families and more communities, Hyams said.
"That's why I'm so proud to support the amazing work at DivInc," Hyams said.
Indeed, a job search site is a global company with more than 10,000 employees but its headquarters is in Austin.
"Talent is universal, but opportunity is not," Hyams said. There are bias barriers in hiring that stand in the way of people getting a fair shake, he said. Indeed has people that work every day to break down those barriers, Hyams said. Diversity, inclusion, and equity are at the heart of everything that Indeed does, Hyams said. And even though it's a global company, Austin is its headquarters, he said. That's why it is so important that Indeed support the work that DivInc does, he said.
And the DivInc Champions of Change Awards gives the community an opportunity to shine a spotlight on the changemakers for diversity, equity, and inclusion in Austin, Hyams said.
DivInc, founded in 2016, is the premier startup accelerator for people of color and women entrepreneurs. Hyams also pledged to match $30,000 worth of donations to DivInc Thursday night. The organization had a goal of raising $150,000 from the event and was at $120,000 early on in the evening.
Several hundred people turned out Thursday night for DivInc's fourth annual Champions of Change Awards presented by Notley, held at Fair Market, and an after-party of dancing, drinks, and food hosted by H-E-B Digital. Event organizers required everyone to show proof of vaccination or a negative COVID 19 test or required masks for attendees.
In all, 43 people were nominated for awards by a diverse selection committee. The following people received awards:
The Executive of the Year Award went to Pamela Benson Owens, President and CEO of Edge of Your Seat Consulting and Executive Director of Six Square.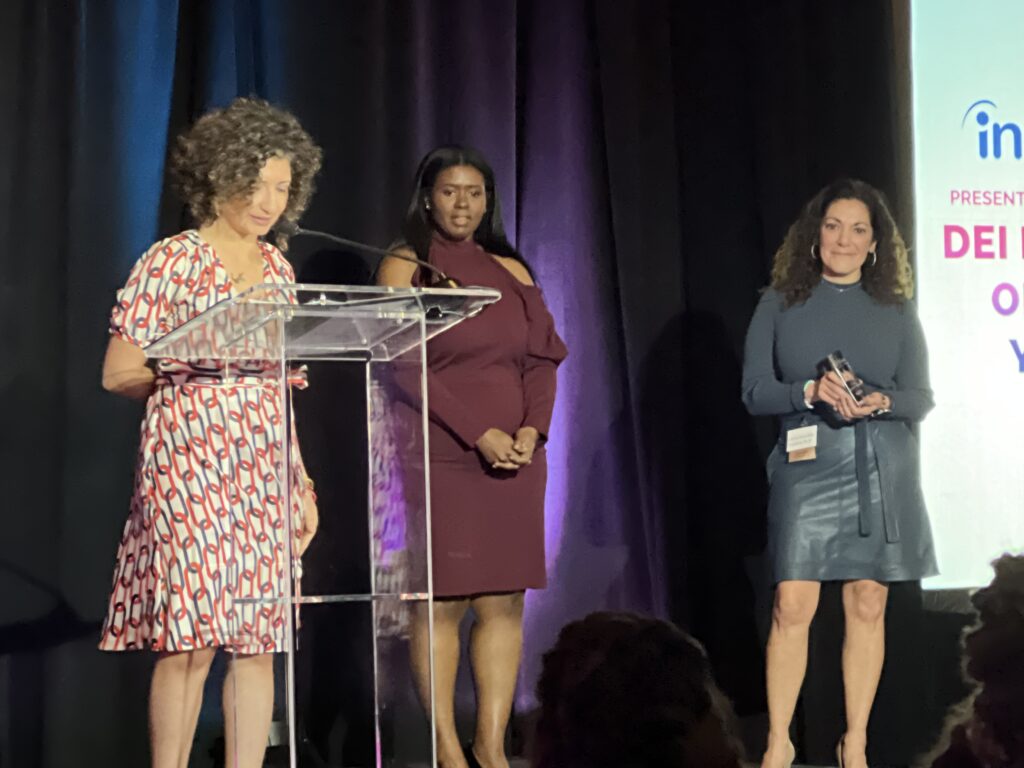 The DEI-Leader of the Year Award went to Gloria Gonzales-Dholakia, Ph.D., Executive Director of Jolt Action and Jolt Initiative.
The Startup Investor of The Year Award went to Ethan Monreal-Jackson, founder and general partner of Newtype Ventures.
The Startup Leader of the Year Award went to Harold Hughes, Founder and CEO of Bandwagon.
The Rising Star Award went to Antony Jackson, Founder and CEO of We Can Now, a nonprofit organization.
The Student of the Year Award went to Jeffrey Clemmons, vice president of the NAACP Youth and College of Texas.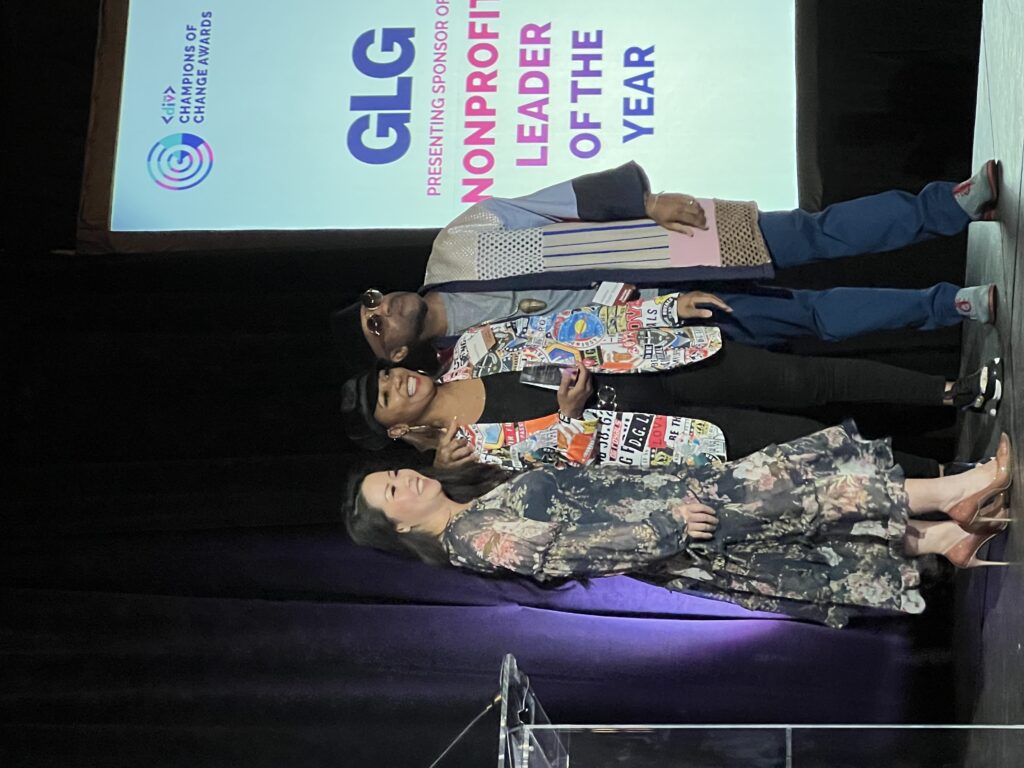 The Nonprofit Leader of the Year Award went to Ebonie Trice, CEO, and Founder of Mission Accomplished.
The Champion of the Year Award went to Jereka Thomas-Hockaday, Co-Founder of the Central Texas Allied Health Institute.
The People's Choice Award went to Sharon Vigil, Chief Operations and Equity Officer of Communities in Schools of Central Texas.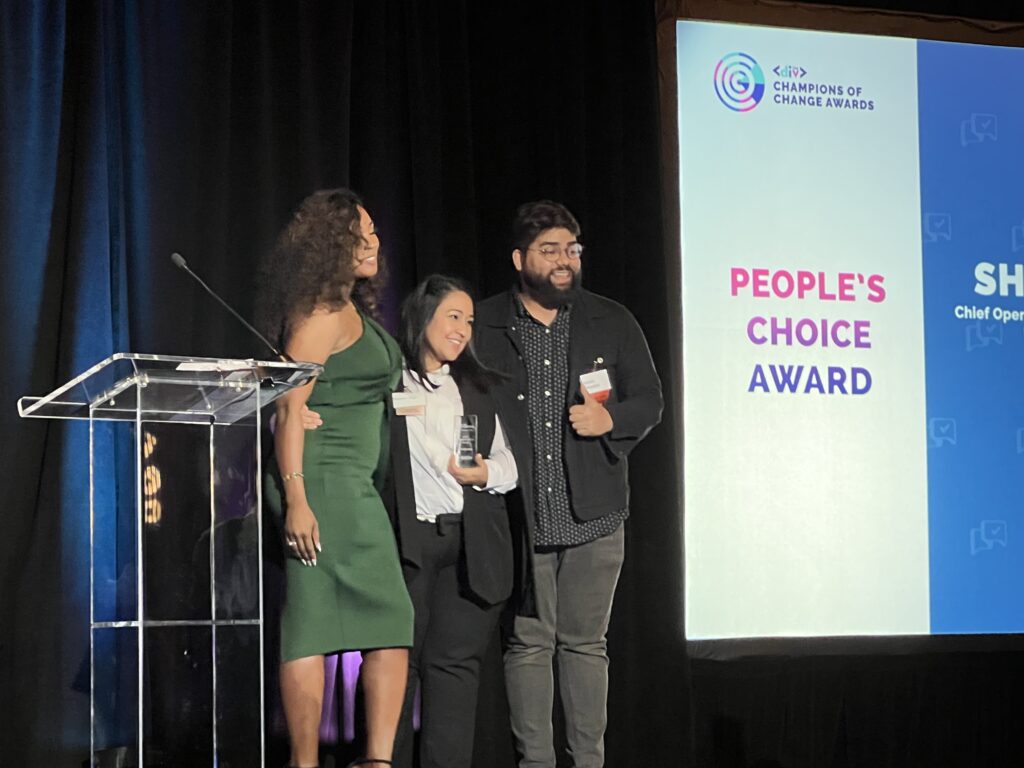 The First-Ever Dr. Colette Pierce Burnette Legacy Award went to Colette Pierce Burnette, Ph.D., President and Chief Executive Officer of Huston Tillotson University.