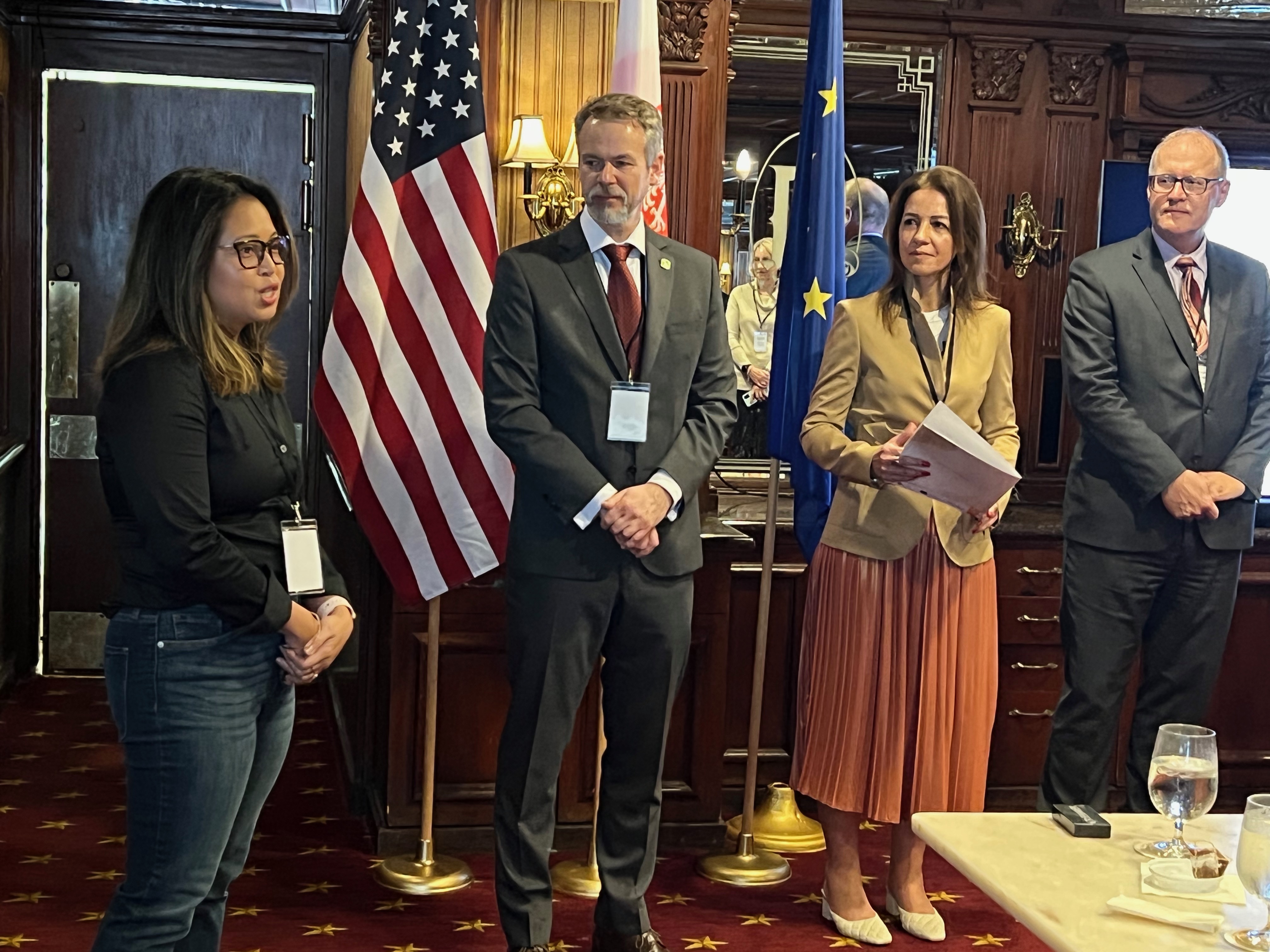 In a sign the economy is starting to open again after the COVID-19 Pandemic, a delegation from Poland visited Austin this week.
The group held a special luncheon at The Driskill Hotel on Thursday to showcase organic polish food exports.
Those in attendance included members of the Austin Chamber of Commerce, The Polish Investment and Trade Agency, Foreign Trade Office in Houston, the Polish Association of Processors and Producers of Organic Food, the Polish Chamber of Commerce Promotion Centre, Austin Mayor Adler's office, Gov. Greg Abbott's office, and Naturally Austin.
Others included:
The Polish Association of Breeders and Producers of Native Breeds: its mission is to promote the traditional breeding of Poland's native livestock (with special emphasis on their welfare and natural habitat) and the local, traditional and ecological products they produce.
Bio Berry Poland produces, and processes certified organic fruit products for export to Western Europe and the U.S., and Asia. Their organic frozen fruits and organic purees can be used to produce such items as jams, fruit preserves, baby food products, fruit juices, yogurts, frozen food, and muesli.
Bioconcept-Gardenia is a leading producer of organic fruit and vegetables in Poland. It produces fresh, precooled, and frozen fruit and vegetables, as well as purees and concentrates.
Jablka Grojeckie – or apples from Grojec are registered as an EU Protected Geographic Indication products. This means that a product has a specific quality and characteristic related to a specific region. The region grows 27 apple varieties and produces 40 percent of Poland's apples.
LEI Food & Drinks is a manufacturer and exporter of premium European food. They are the exclusive representative of many well-known food producers from Poland. A large portion of their product portfolio consists of 100 percent NFC juices, fruits, organic products, healthy food, low sugar, and gluten-free products.
Family Organic Farm "FIGA" is located on the board of Poland's Beskid and Bieszczady mountain ranges. The farm's 400 goats, coupled with methods passed on through generations, produce cheese and other dairy products that are uncompromised in quality and in flavor.
Podkarpackie Flavors is a regional industry association that is comprised of more than 60 companies from the agricultural industry in Southeast Poland. Its activities include the development and promotion of the products, as well as the wholesale distribution of products in their portfolio. Bio Polaska Co-op in Dukla markets and distributes high-quality food products including ecological products from Poland's