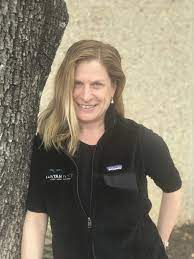 Banyan Water, a water management system, seeks to save companies money and conserve water.
Gillan Taddune, Banyan Water's Chief Executive Officer, recently spoke with Silicon Hills News on its Ideas to Invoices podcast about how companies and institutions should be monitoring their water usage to detect leaks and other problems before they get out of control.
"Water conservation and water scarcity is, in my opinion, the most critical resource issue of our time and Banyan is out to help companies deal with that issue," Taddune said.
Austin-based Banyan has created a software-driven platform geared to enterprises to let them know how water is being used on their properties so they can see how to reduce usage and costs, Taddune said.
A World Health Organization report estimates that one in three people on the planet currently lack access to safe drinking water, and it's not just a third-world problem, access to clean and safe water has increasingly become a problem in the United States. And a few weeks ago, Banyan Water released its 2021 WATER Report analyzing costly water mismanagement and historic droughts.
"This isn't a problem that is in a developing country somewhere that isn't affecting a lot of the United States," Taddune said.
While it's a problem in a lot of other countries, it is also a critical issue right here in the United States as well, Taddune said.
"At the macro level, it's estimated that 36 percent of the states in the United States are experiencing some sort of drought," Taddune said. That data comes from the Palmer Drought Index, she said.
In conjunction with that, the U.S. has a very severe underlying water infrastructure problem where the pipes that are used to transport this critical resource into cities, homes and businesses is very outdated, she said. And it's estimated that water main breaks occur every two minutes across the country and that leads to about six billion gallons of water lost each day, she said.
Those are macro trends contributing to the water scarcity issue in the United States, Taddune said.
"And then if you look at the micro-level of what's happening, we're seeing reduced rainfalls, we're seeing rates go up consistently, which, by the way, I think is a good thing, especially in the South," Taddune said. "What we are seeing is every commercial property experiences a lot of leaks on their property that if that goes undetected can lead to a lot of waste as well."
Banyan Water has been outlining these critical data points for businesses so they can see that water loss is a risk and they can change their operations to both save money and save water, she said.
Banyan Software detects anomalies in water usage for businesses in real-time to prevent astronomical bills from leaks that gone undetected, Taddune said. Its system has sensors and can flag leaks in real-time and send alerts to customers and do automatic shutdowns if it finds leaks more than 10 gallons per minute in the system. It also maps each property and provides data on how many assets it has and how much water it needs.
Banyan Water recently released a report announcing it has saved 4 billion gallons of water for enterprises since its inception, with 530 million gallons conserved and $36 million in asset value created in 2020.
Banyan saved one customer in California 80 percent on its water costs, Taddune said.
Multi-family market, corporate campuses, and schools are also big customers of Banyan Water, Taddune said. At HP, Banyan implemented its system and has saved HP more than 3 million gallons of water and a 42 percent reduction in usage, she said.
Banyan Water, founded in 2011, has raised $6.5 million in funding to date, according to Crunchbase. The company is most likely going to raise its Series B round next year, Taddune said.