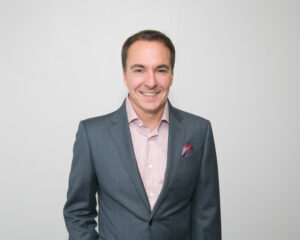 The demand for video has skyrocketed during the COVID-19 pandemic and it's not just from people hunkered down over their laptops on Zoom calls.
All kinds of businesses from retail stores to gyms and restaurants are embracing video as a way to monitor their environments and maintain security.
And that's been a boon to Eagle Eye Networks, a cloud-based video security company, founded in 2012 by Dean Drako, a well-known serial entrepreneur in Austin who also founded Barracuda Networks, Drako Motors, LivingTree, and Swift Sensors.
Eagle Eye Networks on Tuesday announced it has raised $40 million in Series E venture capital funding from Accel, which has backed Facebook, Spotify and DocuSign to name a few. Eagle Eye Networks has raised $95 million to date, according to Crunchbase. Its high-profile investors include Michael Dell.
"They see the opportunity to leverage AI in the cloud for video surveillance," said Drako, founder and CEO of Eagle Eye Networks.
Eagle Eye plans to use the money to hire additional engineers, and sales and marketing staff and plans to add as many as 200 more employees, Drako said. The company has 200 employees globally and operates offices in Amsterdam, Tokyo and has 11 data centers worldwide in the U.S., Canada, Europe, Japan, and Hong Kong. It currently has 31 jobs open in the U.S. and 11 job openings in the Netherlands.
The global market for video surveillance software as a service is forecast to grow at a compound annual growth rate of nearly 20 percent from 2017 to 2022, according to Eagle Eye Networks. It is expected to be a $1.5 billion market this year and a nearly $2.3 billion market by 2022.
"We were the first real developer of video surveillance that is cloud-based," Drako said. "We were the first company that devoted ourselves to it and to do it right and do it big. We've raised this money so we can basically do that same thing with AI and video surveillance. The market is nascent, and the technology is early but it's going to be big and it's going to have a huge impact. If you want to do AI, you have to have the video in the cloud."
Cloud-based video surveillance can help businesses and communities detect dangers such as weapons, erratic driving, robberies, accidents and more, Drako said. It also gives businesses tools to analyze their operations to provide better service, he said. Tens of thousands of companies in more than 90 countries use the Eagle Eye Cloud Video Management System.
"Eagle Eye Networks pioneered the video surveillance industry's move to the cloud, and AI applications will drive the industry's next transformation," Sameer Gandhi, Partner at Accel, said in a news release. "Eagle Eye is in the pole position to make this happen. Its true cloud technology puts Eagle Eye in a unique position to instantly deploy new analytics breakthroughs."
Video needs to be in the cloud for the artificial intelligence and data analysis to work, Drako said. It's not practical to do if a company's video surveillance footage is stuffed in a desk, he said.
"Just to be very honest, the AI components of what we're all doing is still kind of on the cutting edge," Drako said. "It's changing every week with what they can do and how they can do it and what's possible."
Some applications are as simple as sending a notification when someone parks in the handicap parking spot, Drako said. Other businesses use video for license plate recognition to track cars. With Eagle Eye's technology, they can search for blue cars or red cars or a certain make or model.
Others are using video technology to make sure their stores are neat or the tables are bussed properly at a restaurant.
In addition to businesses, Eagle Eye Networks has customers in law enforcement, schools, and city governments that use its software. One of its competitive advantages is that the Eagle Eye Networks platform works with any type of camera, Drako said. It does not require businesses or government agencies to buy specialized hardware, he said. It adapts to fit with hundreds of different types of surveillance cameras, he said.
Eagle Eye Networks has a very large deployment with a city in Mexico which is using its network on a 4G wireless network to monitor public spaces, Drako said.
Initially, Eagle Eye Networks saw a slowdown in business in March and April related to the Covid-19 pandemic, Drako said. But business has continued to rise through the summer and into the fall, he said. All of Eagle Eye Networks employees are working virtually and Drako expects that continue.
"One of the pandemic's impacts for us is we're more open to remote workers than we might have been in past," Drako said.