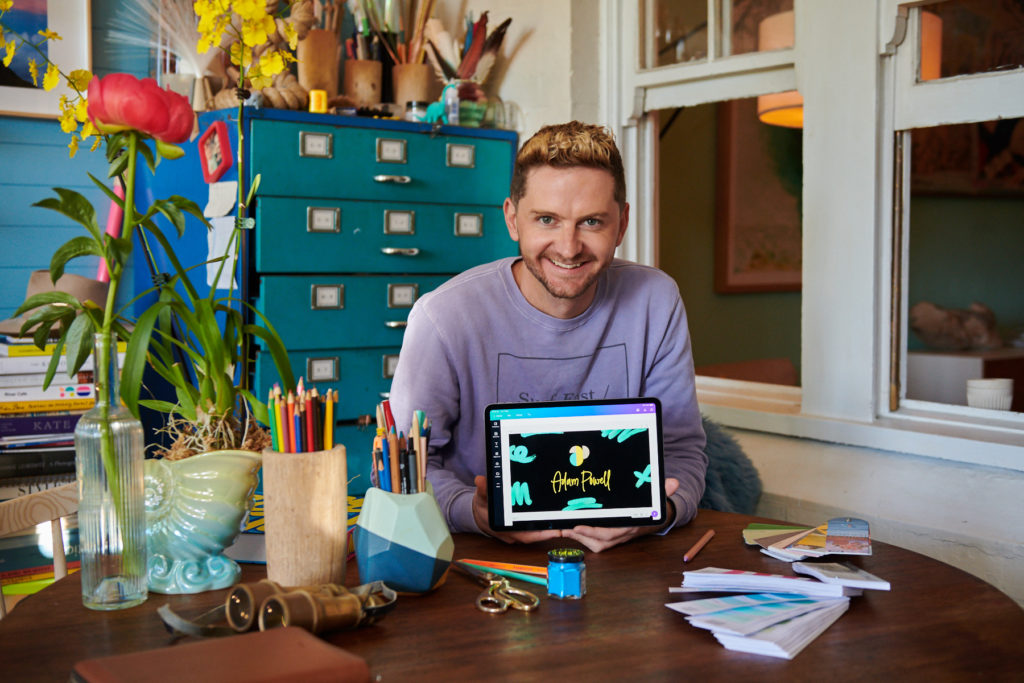 Canva, an Australian online graphic design platform, announced Tuesday that it is opening an office in Austin and investing in its U.S. operations.
The office will provide support for Canva's enterprise clients and nonprofit organizations.
Canva, based in Sydney, Australia, also announced it has raised a new $60 million round of funding, giving the company a new valuation of $6 billion, up from a previous $3.2 billion valuation.
Despite the economic downturn as a result of the COVID-19 pandemic, the company continues to see a significant increase in user activity, Canva co-founder and COO Cliff Obrecht said in a news release.
"Canva's accelerated growth is indicative of the "new normal", as more teams realize the need for a more scalable, more collaborative, more affordable and more user-friendly design platform," Obrecht said.
Canva attributes the doubling in the valuation to its strong growth as a workplace collaboration platform. It has seen an increase in users as the world shifts online resulting from the global Pandemic. More than 30 million people use Canva every month to design presentations, marketing materials, social media content, videos, and more. That equates to more than 80 designs per second and more than 3 billion designs created since Canva launched in 2012.
Canva has seen a 50 percent increase since the start of COVID-19. As a result, the company is rolling out some new workplace collaboration features aimed at teams including Canva's Real-time Collaboration, Canva Brainstorms, Canva Talking Presentations, and Canva for Desktop.
Canva is also eyeing acquisitions to further its international growth.
"We're open to investment opportunities in the media and editing space as we continue on our mission to provide a comprehensive and valuable product," Canva Cofounder Obrecht said in a news release. "Ultimately, we want Canva to be the go-to platform for all your design needs, so we'll continue to monitor and evaluate acquisition opportunities."
John Eitel, vice president of sales at Canva, is leading the US office.
"In light of COVID-19, we are mostly working remotely right now, but long term plan is to have an office where we can all work together," Eitel said in an email response to questions.
" We plan to triple our current team of 20 this year, building out our sales and marketing functions for the Enterprise, Education, and Partnerships teams, plus support across Finance, HR and Legal," he said.
Canva picked Austin for its U.S. office because the city is " an exciting tech hub that offers a wealth of local talent while enabling us to support customers across several US time zones," Eitel said. "We're also in great company here, with an array of large enterprises and technology innovators, that offer excellent partnership opportunities. "
"We're building a new US home where everyone loves coming to work, and Austin is an exciting setting that will help us achieve this," he said.
Canva for Enterprise: Elevate 2020
Canva for Enterprise will hold its first major virtual conference on July 29, 2020, to kick-off Canva Elevate 2020 – a virtual event series where experts will discuss the future of brand consistency and design collaboration.
Canva CEO and Co-Founder, Melanie Perkins, will expand on Canva for Enterprise's plans for the US and beyond, followed by talks from leading marketers from HubSpot, Berkshire Hathaway Home Services and others.
Sessions will take place from 1 p.m. to 6:30 p.m. Central time and anyone can register for free here.
"We recommend the conference for those interested in hearing more about Canva for Enterprise's strategy and the latest developments within the wider branding space," Eitel said.
Editor's note: This article has been updated with the latest information.