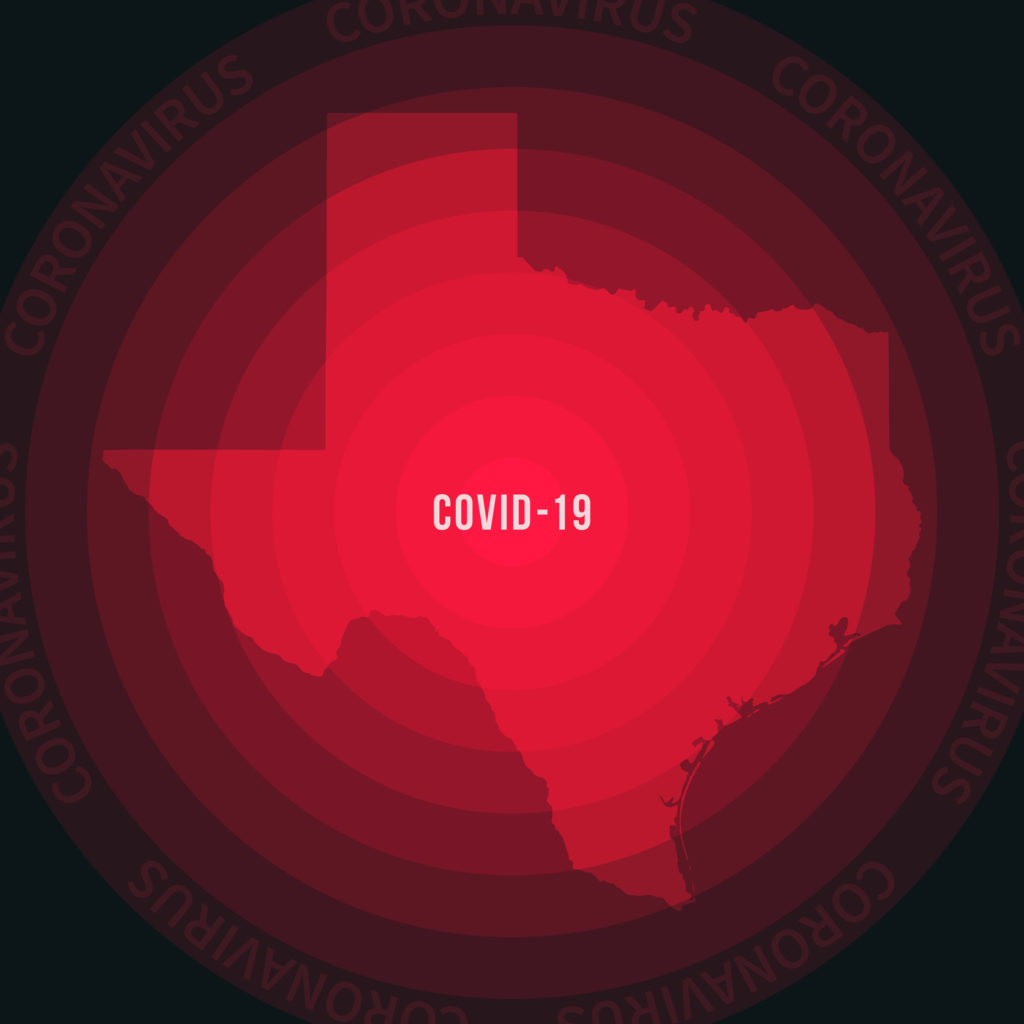 As COVID-19 cases rise sharply in Texas, Governor Greg Abbott said closing down Texas again will be the last option.
Wearing a mask is one of the strategies to reduce the spread of COVID-19 without having to go back to stay at home policies, Gov. Abbott said in an afternoon press conference televised online by KVUE news.
But he did not make face masks mandatory in Texas even as cities like Austin and San Antonio have adopted ordinances requiring businesses to make their staff, customers and vendors wear face masks.
At the end of May, Texas had about 1,500 new cases of COVID-19 a day, and in June that has increased to 3,500 cases per day for the past several days, Abbott said. The positivity rate for people testing positive for COVID-19 was 4.5 percent in late May and that has risen to almost 9 percent today, Abbott said.
Hospitalizations averaged 1,600 a day in the latter part of May, and the last four or five days, hospitalizations have reached 3,500 a day, he said.
Covid-19 is spreading at a high rate in Texas, and Texans need to reduce the spread, Abbott said.
All Texans should stay home if they can, he said. If you go out in public, stay a safe distance away from others, and wear a face mask. Abbott said.
The Texas Alcoholic Beverage Commission is shutting down bars that are not complying with Operation Safe Open guidelines, Abbott said. Last weekend, TABC suspended the permits of 17 bars and restaurants that were not in compliance. The requirements include indoor customer capacity limits of 50 percent for bars and 75 percent for restaurants, along with social distancing of at least six feet between groups of customers.
The establishments shut down in Austin include Soho Lounge, UnBARlievable (West 6th), Buford's Backyard Beer Garden and Whiskey, Tango, Foxtrot Icehouse and Burnhouse in San Antonio.
"Wearing a mask will help us to keep Texas open," Abbott said. "Not taking action to curb the spread will result in COVID spreading even worse."
More information is available at Open.Texas.gov, Abbott said. He did not mandate that everyone had to wear a face mask.
"Our goal is to keep Texans out of hospitals and reduce the number of Texans who test positive," he said. "COVID hasn't gone away, but neither has our ability to slow the spread."
Central Texas is a hotspot for the COVID-19 virus right now. On April 27th, when Governor Greg Abbott announced plans to reopen the Texas economy, Texas had 25,297 cases of people testing positive for COVID-19 and 663 deaths. On Monday, Texas has 114,881 cases of people testing positive for Coronavirus and 2,192 deaths. An estimated, 69,190 people have recovered from the disease in Texas.
Austin and Travis County have 6,399 people who have tested positive for COVID-19, up 1,053 cases from Friday, resulting in 112 lives lost, according to Adler. There are 181 people hospitalized with COVID-19 in the Austin area, with 86 in the ICU and 32 on ventilators.
San Antonio and Bexar County have 7,156 people testing positive for COVID-19 resulting in 97 deaths and 2,807 people have recovered. Of those cases, 601 have been hospitalized with 240 in the ICU and 100 on ventilators.