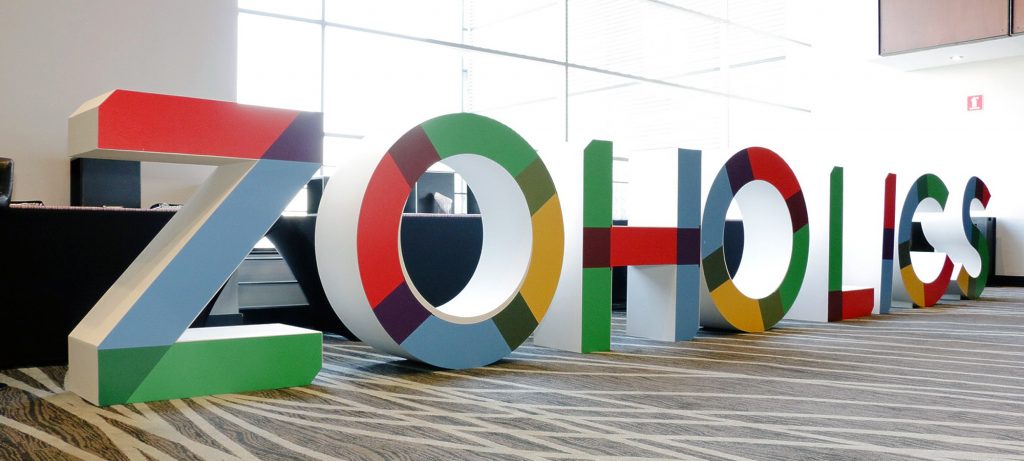 Zoho, which has a large and growing campus in Austin, announced on Wednesday plans to cancel its annual Zoholics event in Austin, in late April.
"After consulting with global health experts across our various regions, we believe that this is the safest and most responsible decision for the entire Zoho community," ccording to an email from Sandra Lo, Zoho spokeswoman.
Zoholics is Zoho's annual user conference. It was set to take place April 28 to April 30th at the Palmer Events Center. Zoholics featured keynote speeches, panel discussions, product demonstrations, parties and more.
Zoho is not the only tech company to cancel annual events. In February, the organizers behind the Mobile World Congress in Barcelona canceled the event because of fears of spreading the Coronavirus. Other tech giants have followed suit. Google cancelled Google I/O and Facebook nixed F8, its developers conference and the Adobe Summit is now an online event. The economic impact of those cancellations is expected to exceed $500 million, according to Recode, citing data from PredictHQ.
SXSW, which kicks off on March 13, is still going on as scheduled with a few alterations to its programming from a few cancelled speakers and pullback from a few tech companies.
The Coronavirus is now in 22 countries with more than 90,000 confirmed cases and more than 3,100 confirmed deaths, according to the World Health Organization. The virus can bring on flu-like symptoms, ranging from mild to severe illness and death. Symptoms may appear between two days and 14 days after exposure. Symptoms include fever, cough, and shortness of breath.
"We are proud of the time and attention we always give to our guests at events, from customers, partners to influencers, but this requires a large global employee presence on our end to provide the 1-1 access Zoho is known for," Lo said in the email. "Without the support of our international teams, we cannot deliver the extensive agenda we had planned for this year's Zoholics. This would have been the largest Zoholics to date — 3X larger than last year's in projected attendance and number of sessions."
The 2019 Zoholics event at the Palmer Events Center attracted more than 1,600 people attending, including 200 Zoho employees.
At Zoho's 2019 event, Sridhar Vembu, Zoho's founder, announced the software company is moving its headquarters from Pleasanton, Calif. to a 369-acre campus near the Austin airport.
Zoho has more than 100 local employees and it has leased office space int he Bergstrom Tech Center. It is building a 100,000 square foot building on its campus, which it expects to complete next year. That building is expected to house 500 employees.
Zoho, founded 24 years ago, has more 7,000 employees with many of them based at a 45-acre campus in Chennai, India. Zoho makes a suite of software applications to run a business. It calls its Zoho One product "an operating system for business."