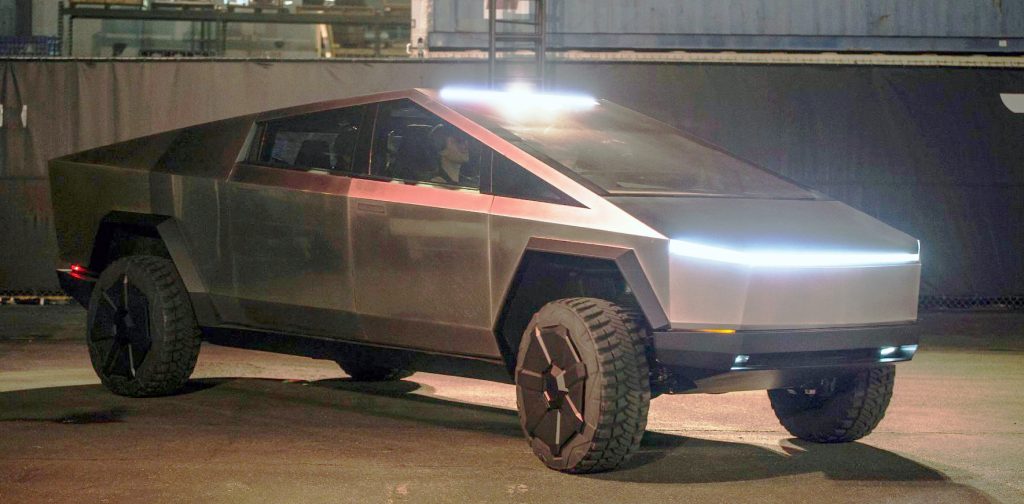 Elon Musk posted a poll on Twitter asking people to vote yes or no for Giga Texas.
The vote is 80.2 percent "Hell Yeah" in favor late Wednesday night with two hours left to vote. A gigafactory in Texas would presumably produce Tesla cars or trucks. But Musk did not provide any specifics on what Giga Texas might entail.
Some speculate it could be the site for making Tesla's new Cyber Truck. When Toyota wanted to grab bigger market share for its Toyota Tundra truck, launched in 1999, it opened a plant in San Antonio, Texas. California is the state with the most pickup truck owners, followed by Texas.
Tesla, based in Palo Alto, makes electric cars and last year it launched the Tesla Cybertruck, with prices starting at $39,000. It is expected to enter production next year. Telsa's main plant is in Freemont, California.
In addition, Musk changed the location of his Twitter bio to Austin, Texas, which got a lot of people talking on Twitter. He has since changed it back. Apparently, Musk is in Texas on Thursday, according to his Tweets, to visit SpaceX's facility in Boca Chica for career day. SpaceX is building its Starship testing prototype in South Texas.
The career fair is in the Stargate building from 3 p.m. to 6 p.m. and SpaceX is hiring to staff four production shifts for around the clock operations seven days a week, according to Musk's tweets.
But aside from the Space operations, the news site, electrek, posted a story at 1:15 a.m. on Wednesday speculating about a Texas gigafactory. Tesla already has a gigafactories in Nevada and New York and a gigafactory in Shanghai, China with plans for a new one in Berlin, Germany, according to the article.
"Texas has been in Musk's thoughts recently. On Monday, he announced an AI hackathon amid a recruiting effort for Tesla's autopilot team, stating that Tesla is also looking for "world-class" chip designers to join Tesla's team in Palo Alto, California, or Austin," according to electrek.
But Texas hasn't historically embraced Tesla.
"Texas also currently bans Tesla from selling their cars in the state, and even recently tried to stop the company from even servicing cars in-state. That effort thankfully failed, but Texas has not yet rolled out the welcome mat for Tesla," according to electrek.