The Future of Real Estate Summit took place at the Hotel Van Zandt last Wednesday in the Rainey Street District.
The 4-Star boutique hotel, which opened in 2015, is a symbol of the transformation that has taken place in downtown Austin in the last decade. The neighborhood once filled with single-family homes is now an entertainment district with bars and restaurants and several high-rise hotels and condominium projects under construction or just completed.
Across the street from the 16-story Hotel Van Zandt, the Quincy, a 30-story tall mixed-use office building is being constructed on what used to be a gravel parking lot.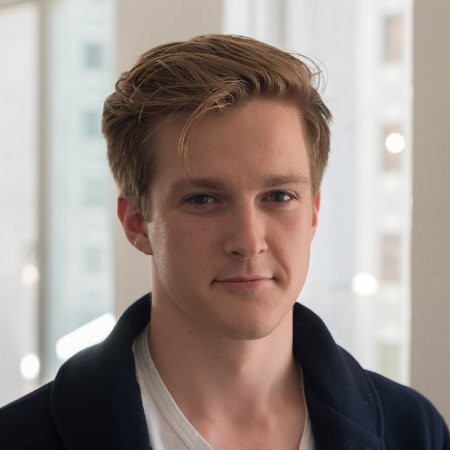 "Austin is on fire right now, it's unbelievable," said Nate Baker, CEO, and Founder of Qualia Labs, a real estate technology company that streamlines the homebuying process. Qualia hosted the real estate summit that brought together some of Austin's hottest real estate technology companies along with real estate professionals.
Qualia is part of that growing real estate tech hub in Austin. It opened an office here three years ago with sales and customer success as its major focus, Baker said. Today, Qualia has 170 people in Austin, more than its San Francisco headquarters, and they are in a variety of roles including product development, he said.
While Qualia is considering relocating its headquarters to Austin, San Francisco still has more engineers than Austin, Baker said.
"I think that will change at some point," he said.
Austin is an easy sell to employees, Baker said. They enjoy the quality of life here and the cost of living is affordable, especially compared to San Francisco, he said.
Austin is also ripe for innovation in the real estate market with a handful of real estate tech companies here addressing problems in the industry, Baker said. Among them, OJO Labs, Opcity, which was acquired by Realtor.com in 2018, and Homeward, which allows consumers to make all-cash offers to secure their next home before selling their existing home.
Everyone is working to make it easier to buy or sell a house, Baker said.
"It's really a hard process today," Baker said. "You would think that it would be better."
Buying and then selling the same house costs 10 percent to 15 percent of the home's value and involves a lot of work for the homebuyer, homeowner and real estate industry professionals, Baker said.
Qualia created software focused on the backend of the transactions.
"It's kind of solving the guts of the paperwork and escrow and the really complicated stuff behind the scenes," Baker said. "What it does is it makes it really easy for the consumer to do a transaction."
Qualia's primary customer is the title agent, but more than 600,000 real estate agents and lending officers also use Qualia to manage their transactions, Baker said.
"Our focus is to help the way things are get better rather than try to get rid of anybody," Baker said. "That never works. You must build for how it is and make it better."
Opcity Co-Founder and CEO Ben Rubenstein spoke at the summit about the future of real estate agents.
"They are still going to be a really critical part of the transaction but won't necessarily do the same jobs that they do today," Rubenstein said.
A lot of the search and discovery process is going to go away, he said. And a lot of the taking people around to their homes is going to go away, he said.
"Certainly, the negotiation process is going to remain," he said. "There will be fewer agents in the long run, but they will be doing many more transactions."
Another big piece he talked about is how title organizations can be closer to the transaction.
"Today, most of the title marketing is going directly to agents and finding ways for agents to refer them business," Rubenstein said. "I think in the future, title and lending will partner with portals like Realtor.com to have a seamless experience."
"Consumers want to be responded to much faster," he said. "And they also want a one-stop end to end solution. Realtor.com is the concierge on the entire journey."
Realtor.com bought Opcity in 2018 for $210 million. Since then, Opcity is slowly transitioning its brand to Realtor.com, Rubenstein said.
The company is also growing dramatically in Austin. It recently opened a 30,000 square foot tech hub on the East Side, and it has maxed out space at its 50,000 square-foot headquarters at the Austin Bergstrom Tech Center on the Southeast Side, he said. They are on the hunt for larger headquarters and they plan to hire 500 new employees this year, he said. Already, Opcity has 660 employees.
Austin has become a hotbed for the real estate tech industry, Rubenstein said. There is a lot of money pouring into this space, he said.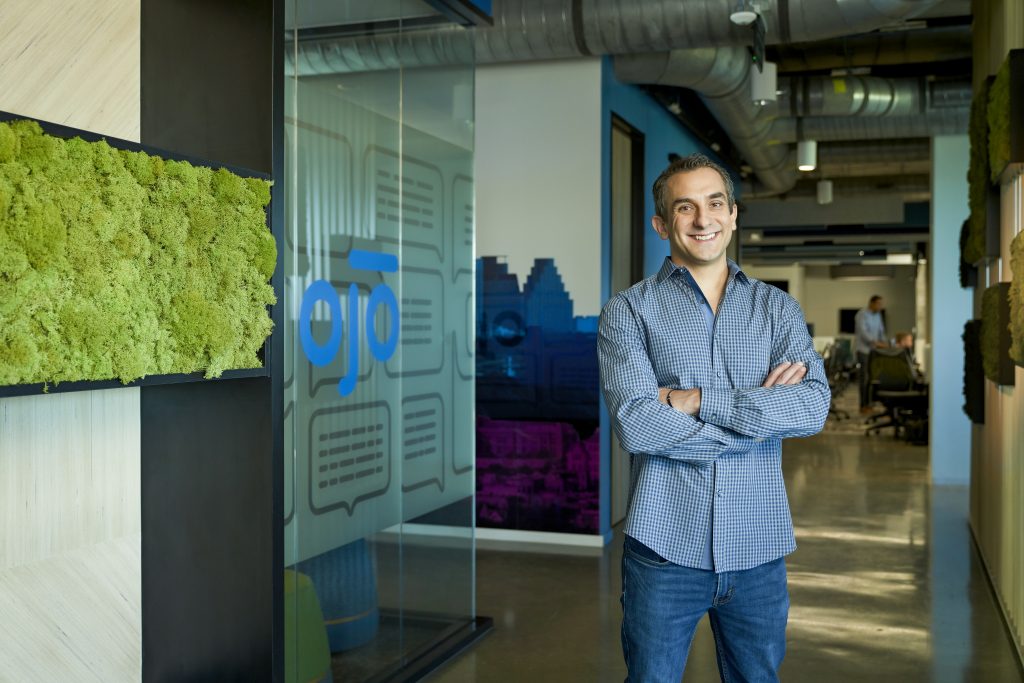 OJO Labs has seen that evolution underway in Austin also, said John Berkowitz, its CEO, and Co-Founder. He spoke at the summit about artificial intelligence and its impact on the real estate industry.
"We're applying AI and machine learning to a lot of parts of the real estate journey," he said.
AI is going to reduce menial tasks and help people make better decisions through big data, he said.
"The big headline coming out of it is this is going to make specific groups of real estate agents very effective and be able to handle more transactions," he said. "It's going to extend the country's best agents to more consumers. Remove the things agents don't like to do and increase the things they do like doing."
Real estate agents don't want to respond to a niche message about a home at 3 a.m., real estate agents do want to sell homes, he said.
OJO has created a virtual assistant that helps homebuyers and sellers. Its agent uses natural conversations conducted via text messages to help a person find a house.
Last year, OJO moved its headquarters to the top floor of a newly completed four-story building at 1007 South Congress Ave. Construction is still underway in the area as developers complete another office building, hotel and more. It's part of the commercial real estate boom underway in Austin.
And Berkowitz thinks this is just the beginning of Austin's evolution as a tech center. And with Keller Williams, The Guild, Homeward and other innovators in the real estate industry based here, Austin is becoming known for its real estate technology, Berkowitz said.
"We just have that momentum," he said. "It's just going to keep going."
There are some serious investors and entrepreneurs moving to Austin from the West Coast contributing to the city's growth, he said.
"I don't think people realize this is literally day one," Berkowitz said. "Whatever we have seen in the last decades, it's nothing compared to what is coming. You are going to see this become ground zero for a lot of innovation and a lot of change."