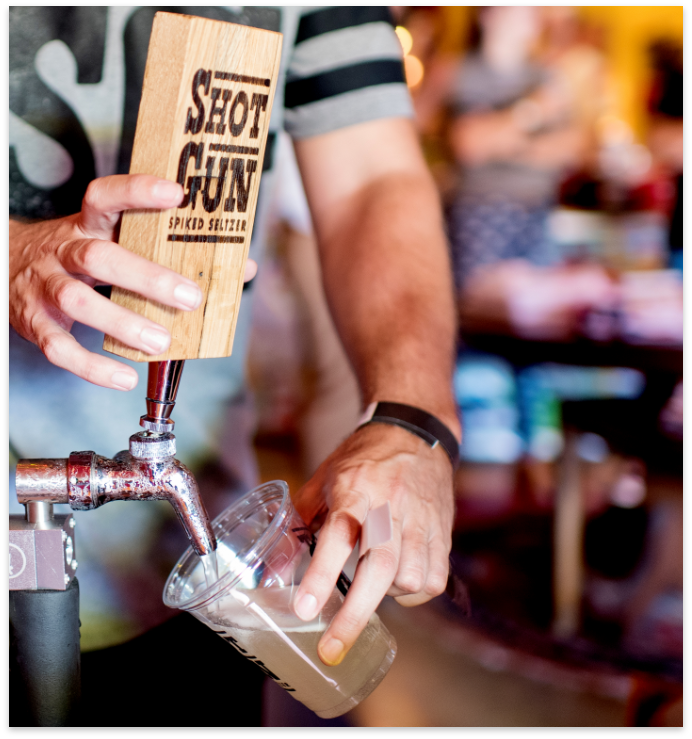 Shotgun Seltzer, Austin's first craft spiked seltzer, announced recently that it has received a $1 million investment from Unorthodox Ventures.
It is the second investment since Unorthodox Ventures moved to Austin. The firm, founded by Carey Smith, founder of Big Ass Fans, has also invested and acquired GoFish Cam.
Austin-based Shotgun Seltzer launched in July with its first flavor, Bramble, inspired by the botanical gin cocktail of the same name that uses blackberry liquor and lemon and it just introduced its second flavor, Ranch Water, inspired by a Texas cocktail. All flavors are natural with no artificial sweeteners. Shotgun Seltzer is now being served in nearly 200 Texas bars, restaurants, venues, hotels and resorts.
Shotgun Seltzer competes with the popular White Claw Hard Seltzer and a slew of other low-calorie naturally flavored hard seltzers, which have become popular with Millennials and Generation Z. Sales for hard seltzer are expected to reach $1 billion this year and $2.5 billion next year.
And it is part of an overall trend to healthier drinks with sparkling water sales reaching $2.5 billion in 2018, according to Nielsen. In the last four years, sparkling water sales have risen 54 percent, Nielson reported.
"With so many national brands focused on canned spiked seltzers, we knew bringing the experience on draft to the on-premise channel would be a way to stand out," said Shotgun Seltzer Co-Founder Brad Foster. "We also know that our Texas craft seltzers allow consumers to experience more variety and unique flavors."
The company is founded by the husband and wife team of Brad and Lori Foster. They have spent nearly 30 years in the alcohol industry.
"Brad and Lori have deep knowledge of their industry, and they've proven through Shotgun Seltzer's rapid growth that they have more than an idea and a polished presentation — they have a real business with real growth," Smith, Founding Contrarian of Unorthodox Ventures, said in a news statement. "We're excited to roll up our sleeves and support Shotgun Seltzer's continued success."
For more on Unorthodox Ventures, listen to the Ideas to Invoices podcast with Silicon Hills News and Carey Smith.