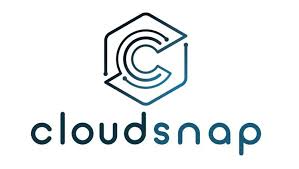 Austin-based Cloudsnap announced recently that it has closed a $1.8 million funding round.
In addition, Matt Bradley, a former Rackspace Chief Strategy Office, was appointed Chief Executive Officer of Cloudsnap.
Active Capital, based in San Antonio, led the investment round along with Houston-based Mercury Fund. To date, Cloudsnap has raised $4.1 million.
When Bradley worked at Rackspace as Chief Strategy Officer, the company's revenue grew from $500 million to $2.5 billion, tripled its employment, and launched several new products.
Bradley has served as an advisor and board member to technology companies and worked as an analyst at Morgan Stanley. He earned a BS from the University of Virginia and an MBA from The Wharton School.
"Matt's experience at Rackspace makes him a perfect fit for Cloudsnap's future as a leader in the managed automation market,"  Pat Matthews, CEO and founder of Active Capital, said in a news release. "Large enterprises and growth companies are leveraging dozens or even hundreds of siloed software apps today. Cloudsnap is well-positioned to help these companies integrate their software apps so they can perform at their best."
Cloudsnap makes it easy for companies to seamlessly integrate business applications. Through technology and human expertise, Cloudsnap keeps a company's business application data in sync. Cloudsnap integrates with nearly 100 business applications. Cloudsnap has more than 350 customers including Spindrift and Acronis.
"I feel very lucky to lead Cloudsnap. We have an incredibly talented team and a marquee customer list full of modern companies that are automating manual business processes," Bradley said in a news statement. "We have a unique do-it-with-you model because application integration is hard. We don't sell you a software platform and leave you to figure it out on your own. Our automation engineers build with you."
Rick Barkley, previously CEO, moves to become the company's Chief Technology Officer.