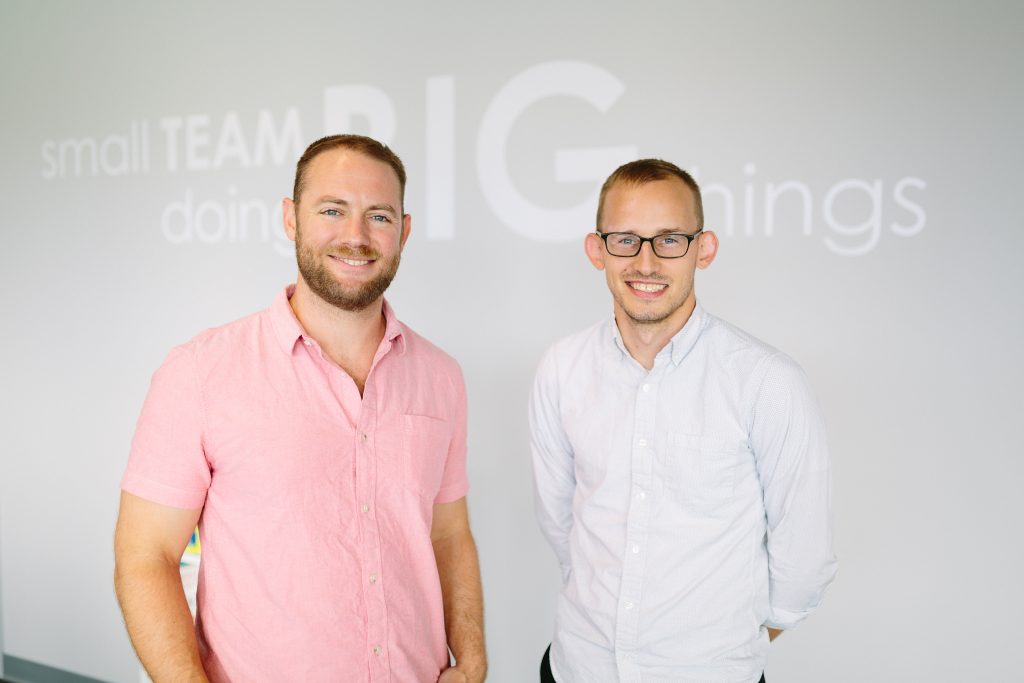 Sana announced Tuesday that it has received an additional $3.6 million in seed funding, bringing its total seed funding raised to date to $6.3 million.
The Austin-based healthcare insurance startup reported that the seed funding was led by Gigafund and Trust Ventures.
Other investors include Greenlight Re and Mark VC as the other major institutional investors in Sana.
The company offers premium health benefits for small and medium-sized businesses at 30 percent lower costs than traditional options, according to Will Young, its cofounder.
Silicon Hills News wrote about Sana moving from San Francisco to Austin a year ago. Young and Nathan Hackley, founded Sana in 2017. The two previously worked together at Justworks, benefits and payroll company in New York.
Initially, Sana worked out of WeWork on Barton Springs but has since moved to its own 5,500 square-foot headquarters on Manchaca Road. The company now has 37 employees.
"Through vertical integration, modern care management, and intelligent backend automation, we cut out much of the waste associated with traditional health insurance and pass that benefit on to our customers," Young said. "Sana members can see the doctors they want and get concierge care."
Sana works to solve a simple problem: healthcare in the US is insanely overpriced, Young said.
The U.S. spends more on healthcare per capita than most countries because of wasteful spending that costs roughly $1 trillion every year in waste, Young said.
A lack of competition, broken distribution and massive cascading technical debt is contributing to the problem, Young said. In addition, giant monopolies dominate the U.S. healthcare market, which leads to arbitrary price hikes, he said.
"Those monopolies are enabled by traditional broker distributors who have a direct financial incentive to sell expensive plans," Young said. "These excessive profits have made incumbent players complacent and they haven't updated their technology in forty years."
Sana sells its plans directly. It offers premium services to its customers through partnerships with Plushcare, Maven, Beam, ClassPass, and Calm. Sana has built all of its own technology from scratch on a modern HIPAA compliant web stack which enables Sana to be a leader in back-office automation and data-driven approaches to care management, Young said.
Sana launched in Texas last year and now has dozens of customers and thousands of individuals on Sana health plans.
"Clients tell us they save tens and hundreds of thousands of dollars each year because of our services and their employees see the doctors they want," Young said. "Most importantly, our members feel like we have their back when they need it. We are building a more human kind of healthcare that gets us excited."