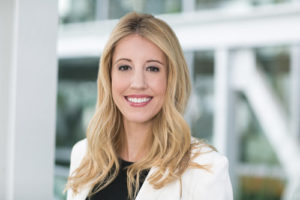 EverlyWell, the Austin-based healthcare testing platform, announced Tuesday that it has received $50 million more in venture capital funding.
To date, the Austin-based company, founded four years ago, has received $55 million in total funding.
Goodwater Capital led the Series B funding along with Highland Capital Partners. Other investors included Next Coast Ventures, NextGen Venture Partners, SoGal Ventures and others.
Everlywell plans to "use the funding to expand its digital platform and scale existing partnerships with leading brands like CVS and Humana," according to a news release.
Everlywell is a digital health platform that provides at-home health tests and lab results.
The company makes and sells at 35 home lab testing kits for sexual health, thyroid, metabolism, men's health, and other health needs. It sells the kits online and at retail stores like CVS and Target.
Julia Cheek, EverlyWell's founder and CEO, told the Wall Street Journal that the company "has shipped 275,000 kits to date and had more than $20 million in sales in 2018 because it offers an affordable shortcut to the often laborious, expensive process of ordering lab tests."
"Overall, what we are seeing now is the impact of educating consumers about the possibility of using digital health for certain conditions," Cheek said in an interview with the Wall Street Journal.
EverlyWell has also been bringing on key executives and has hired former uShip Chief Technology Officer Nick Parker. Other key hires include bringing on former Pinterest executive Jenifer Dasho as chief marketing officer and Executive Medical Director Dr. Marra Francis.
Today, EverlyWell also announced that Dr. Robert Langer will join the company's Scientific Advisory Board.
"Lab testing is arguably one of the most important steps in preventing and managing illness, but has been largely ignored by digital health companies," Eric Kim, managing partner at Goodwater Capital, said in a news release. "With a clear consumer pain point and a strong executive team that integrates both consumer and healthcare expertise, EverlyWell is successfully navigating an entrenched industry to offer consumers an opportunity to take charge of their own health."
Silicon Hills News also named EverlyWell as one of Austin's 25 Hot Startups to Watch in 2019.