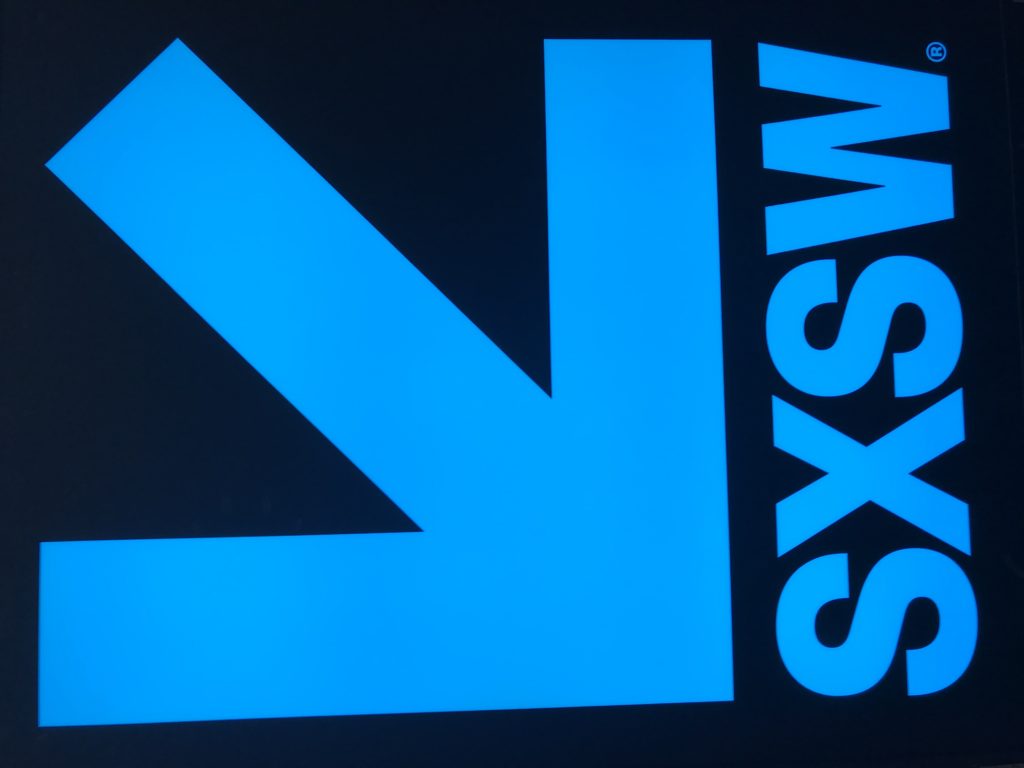 By SUSAN LAHEY, Senior Writer with Silicon Hills News
One of the best moments at SXSW Release It pitch competition was when CEO and co-founder of the winning company, Lumos Helmet, admitted that he had no idea how the company's first product wound up on Oprah's favorites list.
"I was afraid to ask," Lumos Helmet CEO and Co-Founder Eu-wen Ding confessed on stage.
Lumos Helmet, which launched its new line for scooter riders and skateboarders at Release It, makes helmets with bright lights on the front, and big, lighted, flashing signals on the back, to let motorists and others know which direction the helmet wearer is headed. They released their new, more streamlined "urban chic" helmet at the event.
The company was one of 10 companies chosen to release their products at SXSW 2019. Other standouts included Reviver Auto, which makes license plates that are customizable, trackable, connected to your smartphone, and never require you to go to the Division of Motor Vehicles again…ever. Company CEO Neville Boston pointed out the multiple uses of the license plate including replacing tags for toll roads. The plates are expected to be legal in 10 states by the end of the year.
Drugs and Rock and Roll
Leaf Tyme is an online e-commerce platform for cannabis products with CBD but no THC. The company provides a place for cannibus dispensaries and others to sell their goods without being kicked off the exchange—as they are for some more traditional e-commerce platforms.
The Labz is a collaboration platform for songwriters and musicians that let each person's contribution to a piece of music be recorded on the blockchain so that people can be adequately compensated. The Labz CEO Farrah Allen said that some $2.5 billion in music profits goes unclaimed because people collaborated on songs without creating any kind of a paper trail documenting their work. The Labz, she said, is like "DocuSign for music."
Riteband, a Swedish startup created to help with pay equity for musicians, allows music lovers to buy "stock" in a song, sending the money directly to the artist. Then when that song's "stock" goes up, you can sell your investment for a profit. Founder Linda Portnoff pointed out that since Sweden is the hub of much of today's music it's the perfect origin for such a startup.
Ampl is a news article sharing platform that aggregates over 250 premium publishers including The New York Times, VICE, TechCrunch and Psychology Today. Ampl uses messaging tech that lets consumers converse about the article.
A Big Step Toward Diversity
What was as remarkable as the companies themselves was the incredible diversity presented. It was only a few years ago that people were complaining SXSW looked like a white frat boy convention. But more than half of the Release It competitors were people of color, showing the conference has made a serious commitment to diversity.
The judging panel consisted of Todd Nuckols, Managing Director of Lighthouse Labs, Melissa Larson Youngblood, Co-Founder of Venn Ventures, and Jennifer Skjellum, Director of Programs at the CO.LAB. Todd, Melissa, and Jennifer were joined by emcees Jen Consalvo, Co-Founder and COO of Tech Cocktail and Andy Stoll, a Senior Program Officer at the Kauffman Foundation.