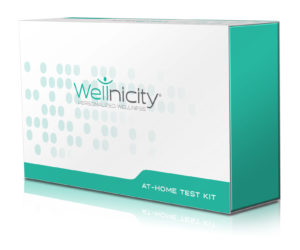 Wellnicity, which makes home health test kits and supplements, announced it has received $3.6 million in seed-stage funding.
Austin-based Capstar Partners led the investment into the company.
Wellnicity plans to use the funds to further develop its software platform, sales and marketing and to invest in packaging and fulfillment functions.
"We chose to invest in Wellnicity for two reasons. First, as a customer I experienced first-hand the positive effects it has had on my body and overall well-being. In short, I'm hooked. What I appreciate about Wellnicity is that it empowers people to take their health into their own hands with customized and convenient solutions that provide a simple way to feeling their best," Steve Hicks of Capstar Partners, said in a news release. "Second, we believe it's the future of personal health and wellness and we're excited to be behind this project. Because their products, procedures and programs are so effective, retention rates are high, and lives are improved."
Wellnicity focuses on providing tailored at-home test kits and vitamins to its customers by using quizzes to find out about a customer's symptoms and concerns.
"Wellnicity brings a new approach to health and wellness. No more 'one-size-fits-all' promises. No more guesswork about what supplements – and what dosage – may or may not work for you. Wellnicity is where clinical science meets personalized wellness and convenience," Wellnicity's CEO Kerry Brooks said in a news release. "Wellnicity grabbed hold of the idea that if more people had access to information about what was going on in their own bodies, we could help them achieve their optimal health through customized vitamin regimens – and we tackled it."
Pam Machemehl Helmly, a clinician, founded Wellnicity.
"Wellnicity's story began because there were many families who chose not to do medications, or they had failed medication therapies. These clients suffered from sleep disorders, anxiety, depression and focus," Helmly said in a news release. "Through neurotransmitter testing, we could see when the levels were imbalanced and we could create a customized supplemental and dietary solution to bring levels back into optimal ranges. There was a profound effect on patients' health and well-being. We are excited to bring our science-backed process and premium, professional-grade supplements to more people through the help of Capstar Partners."