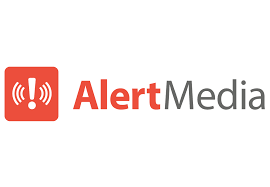 AlertMedia, a communication software provider, announced Wednesday that it has raised $8 million
Austin-based Next Coast Ventures led the Series B round with continued investment from ATX Seed Ventures. To date, the Austin-based company has raised more than $17 million from investors including Silverton Partners and angel investors.
AlertMedia plans to use the funds on product development and sales and marketing.
"Our explosive growth is evidence that our modern approach to critical communications is valued by organizations of all sizes across all industries," Brian Cruver, chief executive officer of AlertMedia said in a news statement. "This funding allows us to continue expanding our product offering while growing our sales and customer success teams. We already have the best product and customer service in the industry, and we will continue to set new standards for how organizations can communicate effectively in critical and time-sensitive situations."
AlertMedia provides big companies like DHL, AT&T, Greyhound and H-E-B with an emergy mass notification system. AlertMedia's customers can send and receive critical communications via voice, app, email, text, Slack, social media and other channels with one mobile system.
"At a time when the news seems to be dominated by emergency after emergency, it's becoming a necessity for corporations – of all sizes and across all industries – to have modern notification systems in place," Mike Smerklo, co-founder and managing director of Next Coast Ventures, said in a news release. "We feel strongly that AlertMedia represents the future of emergency mass communication and has the right team in place to successfully scale this product."
AlertMedia has customers in more than 80 countries. Companies are also using the company's software for day-to-day business communication and operational activities such as scheduling, dispatching, and other coordination activities.