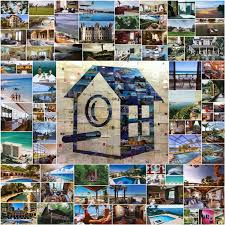 Austin-based HomeAway announced it has signed a lease to occupy a new 16 story office tower in The Domain in the first quarter of 2019.
The vacation rentals company reports the new 315,000 square foot location will be able to accommodate more than 2,000 employees.
"As a global company headquartered in Austin and as the largest and fastest growing consumer tech company based in our hometown, we are well poised to attract the very best talent," John Kim, HomeAway president, said in a news release. "We're already hiring at a rapid rate across all disciplines worldwide, and our new offices will help us continue to grow, especially as we look for talented designers, engineers and data scientists."
The new office building, located at the intersection of Domain Drive and Alterra Parkway, will house HomeAway's growing product and design, engineering and information technology teams.
"Austin employees are critical to our global growth and success," Kim said. "Our transition from a sales-driven advertising platform to a tech-driven e-commerce business is already paying off, as our owners and property managers generated $2.7 billion in gross bookings during the first quarter of 2017, nearly 50 percent more vacation rental gross bookings compared to the same time last year."
HomeAway currently has various office locations in Austin including downtown, North Austin and South Austin. While the additional office at The Domain will allow for consolidation to a more centralized corporate campus, the company also plans to maintain its presence in downtown and in South Austin.