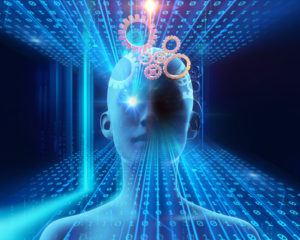 Austin-based SparkCognition, a startup focused on artificial intelligence, announced Monday that it has closed on $32.5 million in funding.
Verizon Ventures led the Series B funding round with participating from The Boeing Company, through its Boeing HorizonX unit.
"SparkCognition has pioneered the use of artificial intelligence to bring unparalleled advancements to many of the world's Fortune 1000 companies," Vijay Doradla, Director at Verizon Ventures, said in a news release. "We are thrilled to invest in SparkCognition again, and look forward to supporting the company as it continues to transform markets and the businesses of tomorrow."
SparkCognition has created a data-driven analytics platform for Internet of Things applications with customers in energy, oil and gas, manufacturing, finance, aerospace, defense, telecommunications, and security. SparkCognition plans to use the funds to support its rapid expansion.
"Having industry stalwarts, Verizon and Boeing, support our existing investors in funding this new round of growth serves as tremendous validation of our technology and track record. There is massive demand for our category-leading AI solutions," Amir Husain, Founder and CEO of SparkCognition said in a news release. "The world is well on its way to an AI-powered revolution – where cognitive systems will truly augment human capabilities, but at machine speed and big data scale. Our real world deployments and on the ground successes speak to the broad applicability of SparkCognition's AI technology, and the tremendous promise of AI in general."
Founded in 2013, SparkCognition has raised $48.5 million to date. The company previously raised more than $16 million from investors such as Michael Dell's private equity arm, MSD Capital, The Entrepreneur's Fund, Alameda Ventures, Verizon Ventures, CME Ventures, and Brevan Howard. Several existing investors also participated in this round.