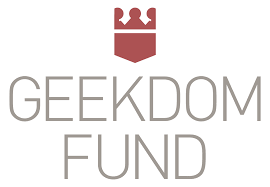 The Geekdom Fund, based in San Antonio, announced this week it has closed on a $20 million fund, its largest fund to date.
Previously, the Geekdom Fund raised nearly $3 million to invest in early stage tech startups. Since then, the fund has invested in Chowbotics, a Redwood City, Calif.-based startup creating robots for commercial food preparation. It also invested in Dauber, a San Antonio-based startup that is creating a marketplace of construction materials by installing a software and hardware system in trucking fleets and Tenfold, an Austin-based startup that creates customer relationship management software and s to connect their phone systems with their CRMs. The startup was part of Techstars Cloud in San Antonio and recently raised a Series A led by Andressen Horowitz.
The Geekdom Fund also invested in RealCo, a San Antonio-based seed fund 15 months long program focused on early stage startups. And it has invested in Sea Machines, a startup that builds autonomous navigation systems for boats and ships, based in Boston,
"We're excited to continue the momentum from the success of our first Geekdom Fund," Michael Girdley, Managing Director, said in a news release.
"Geekdom Fund is the largest tech seed venture capital fund raised in San Antonio history," according to a news release.