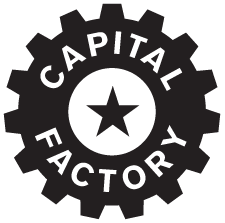 Capital Factory has come a long way since it launched its collaborative coworking space on the 16th floor of the Austin Centre downtown in May of 2012.
The technology accelerator, which bills itself as Austin's center of gravity for entrepreneurs, has grown to become one of the largest tech entrepreneurial hubs in the country.
This year, Capital Factory expanded to the first floor, added a virtual reality lab on the fifth floor and continues to occupy the 16th floor. It is also focusing on expanding its portfolio of accelerator companies in the health and military areas this year, according to a blog post.
And in 2014, Google named Capital Factory as an official Google Tech Hub.
Just last week, Google for Entrepreneurs Partner Network released an impact report for Capital Factory. "In Austin, Capital Factory benefits from GFE's high-quality programming and financial resources to help grow faster," according to the report.
Some interesting stats from the 2016 report:
*Jobs created by the startups that Capital Factory supports: 120
*Number of startups who have raised funding: 49
*Funding raised: $30.5 million
*Number of events hosted: 837+