By LAURA LOREK
Reporter with Silicon Hills News
For the past six years, we've watched numerous Austin technology startups launch and go on to achieve great feats.
This year, we've highlighted 20 that we think will make some big moves in 2017. Two of them could possibly file to go public this year: WP Engine and Big Commerce.
The list also includes a few financial technology firms, retail technology companies and a lot of consumer tech applications. It also hits on some of the hot trends we see in 2017 with a few virtual reality and artificial intelligence companies.
Let us know what you think in the comments. Did we miss a startup that should be on this list?
Company name:
Aceable
Funding:
$8.7 million investors include Floodgate and Silverton Partners
What it does:
It created an online platform that teaches teenagers and adults how to drive through accredited driver's ed courses. Its app is available in more than 30 states and the company touts more than 300,000 users.
Why it's hot:
Online learning is the wave of the future. The company has captured a huge part of the online driver's ed market. And it plans to branch into new industries that require professional certifications such as real estate, corporate HR, nursing and food safety.
Company name:
Big Commerce
Funding:
$155.2 million in six rounds from eight investors including GGV Capital, Softbank Capital and Revolution
What it does:
It develops e-commerce software that allows small to mid-sized businesses to launch and manage their own online storefronts.
Why it's hot:
The company raised $30 million last year and its CEO Brent Bellm told ReCode the company expects to hit $100 million in revenue. With improvements in the IPO market for tech startups expected this year, Big Commerce is one Austin-based startup that may IPO sooner than later.
Company name: Bumble
Funding: Undisclosed, majority owned by UK-based Badoo, according to TechCrunch.
What it does: Whitney Wolfe, cofounder of Tinder, founded Bumble, which has been called "The Feminist Tinder" in 2014. The app allows women to initiate contact with potential dates.
Why it's hot: It has more than 11 million registered users and its user base is growing rapidly. Wolfe is a serial entrepreneur who has experience in creating and marketing dating apps and she was recently named to Forbes' prestigious 30 under 30 list for 2017 in the consumer tech category.
Company name: CognitiveScale
Funding: $25 million including investors Microsoft Ventures, Norwest Venture Partners, Intel Capital and IBM.

What it does:
It is a cloud-based artificial intelligence and machine learning company that plans to embed cognitive systems of intelligence into a range of new personal computing applications and business processes.
Why it's hot:
Artificial intelligence and cognitive computing is one of the hottest trends in tech. And last fall, the startup, founded in 2013, announced it received a strategic investment from Microsoft Ventures to develop applications based on Microsoft HoloLens and Microsoft Azure for consumers and businesses.
Company name:
Factom
Funding:
$5.74 million from Billionaire Tim Draper
What it does:
A bitcoin blockchain technology company that secures data.
Why it's hot:
The Department of Homeland Security granted the company $199,000 to develop digital identity security products for Internet of Things devices. It also raised $4.2 million in funding last fall from Billionaire Tim Draper.
Company name:
FloSports
Funding:
$32.2 million with investors including Bertelsmann Digital Media Investments, World Wrestling Entertainment, Discovery Communications and Causeway Media Partners.
What it does:
It covers live events through its subscription-based network. It currently covers gymnastics, boxing, cheer leading, volleyball, combat, tennis and the fighting game community.
Why it's hot:
The company creates content with an authentic voice that appeal to and fosters passionate communities. It raised $21.2 million last August to expand into even more sporting categories.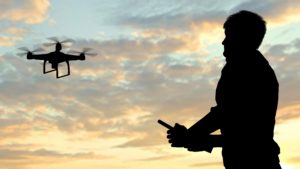 Company name: Hangar
Funding: $6.5 million from Lux Capital and Fontinalis Partners
What it does: The startup gives companies aerial data using its software and drone technology.
Why it's hot: Drones for delivery and for gathering business data is a hot industry right now. And these guys are experts. Colin Gunn, former CRO of 3D Robotics and CEO of DJI North America and Jeffrey DeCoux, founder and CEO of eCustomers and SMART Technologies, founded Hangar. They've spent the last six years deeply immersed in the drone industry for consumer and corporate applications.
Company name:
Main Street Hub
Funding:
$46 million
What it does:
A small business marketing platform that integrates social media, customer reviews, web and email marketing.
Why it's hot:
It's big business catering to small businesses. The company, founded by Stanford graduate students Matt Stuart and Andrew Allison, moved to Austin in 2011 after visiting the city during SXSW. The company now has more than 500 employees in Austin and New York. And it is continuing to hire and expand.
Company name:
OJO Labs
Funding:
$5.8 million from LiveOak Venture Partners and Silverton Partners
What it does:
It is building text-based customer service agents using artificial intelligence. Its technology uses machine learning, neural networks and proprietary conversation models.
Why it's hot:
It's got the right product at the right time. Artificial intelligence and messaging based interfaces are a hot investment area right now among companies. And OJO Labs is building technology that will power conversations between humans and machines in new ways.
Company name:
Outbound Engine
Funding:
$33.8 million inventors include S3 Ventures, Silverton Partners, Capital Factory, Floodgate and more.
What it does:
It is a marketing software company that sells online products that allow businesses to market and grow revenue through content, email and social media.
Why it's hot:
Inc. Magazine ranked Outbound Engine No. 95 on its 2016 annual Inc. 5000 list of the fastest growing private companies. It also raised $16 million in Series C venture funding last May and the company is hiring and expanding.
Company name: Owlchemy Labs
Funding: $5 million from Qualcomm Ventures

What it does:
It's a virtual reality game maker and its flagship multi-platform virtual reality game is Job Simulator.
Why it's hot:
Virtual reality is hot right now. And Owlchemy has created one of the most popular games. Its Job Simulator game just surpassed $3 million in revenue and 250 million YouTube views, according to the company.
Company name:
OwnLocal
Funding:
$3.45 million from investors including Knight Foundation, Baseline Ventures and 500 Startups.
What it does:
It is a digital advertising company that offers a platform to convert print, radio and TV ads into online marketing campaigns.
Why it's hot:
Online advertising is a booming market. OwnLocal just moved out of Capital Factory after passing its 50 employee limit. The company has had phenomenal growth in the last year and saw its revenue grow by 75 percent, according to a spokeswoman. It also acquired two companies and entered three countries.
Company name:
Phunware
Funding:
$79.68 million from investors including Khasanaz Nasional, Samsung Ventures, Wild Basin Investments
What it does:
It is a multiscreen platform and solutions provider.
Why it's hot:
It recently launched Phunware Data, a monthly data subscription service and it closed on $22 million Series F funding in November. The company has more than 3,600 brands as customers. It is also listed as number 165 on Deloitte's Technology Fast 500.
Company name:
RxWiki
Funding:
$5.75 million with investors including LiveOak Venture Partners and Milestone Venture Partners
What it does:
It is a digital marketing company for independent pharmacies through its software as a service platform that hosts websites, mobile apps and digital marketing strategies.
Why it's hot:
There are more than 22,000 small and independent pharmacies in the U.S. and RxWiki is creating products for them. It makes mobile apps that let patients order refills at any time. The American Associated Pharmacies recently chose RxWiki as a preferred partner for digital marketing products and services.
Company name:
SelfLender
Funding:
$2 million investors include Techstars and Silverton Partners.
What it does:
It is a consumer finance company that helps financially underserved consumers establish credit history.
Why it's hot:
American Banker and BAI last Fall released the 2016 FinTech Forward rankings and listed Self Lender as one of 25 FinTech Companies to Watch, innovative companies that represent the future of financial services technology. SelfLender had a fantastic 2016, according to its CEO and Co-Founder James Garvey. The company had "10 active customers in January 2016 to over 7,000 active customers in December 2016," according to
his blog post
. It also went from opening zero accounts a day to opening 80 accounts a day and it grew from six employees to 13 employees.
Company name:
The Zebra
Funding:
$23 million including investment from Mark Cuban, Silverton Partners and Ballast Point Ventures.
What it does:
The Zebra is an auto insurance comparison engine, enabling users to compare and find the best care insurance.
Why it's hot:
Everyone needs insurance. The Zebra provides a one stop shop to find the best insurance at the right price. Forbes just named the Co-Founders Adam Lyons and Joshua Dziabiak, both 29, to its prestigious 30 under 30 list in the consumer tech category. The company has expanded its reach nationwide and it raised $17 million in Series A funding last year.
Company name:
Twyla
Funding:
$19 million investors include GV (formerly Google Ventures), IVP and Redpoint Ventures
What it does:
It created a new way to buy art online.
Why it's hot:
Buying art is a big business. Twyla is bringing it online and making it easier to get unique limited edition artwork from contemporary artists. And Brian Sharples, co-founder of HomeAway, is one of the company's co-founders.
Company name:
WP Engine
Funding:
$40.72 million with investors Northbridge Venture Partners & Equity Growth and Silverton Partners
What it does:
It is a managed hosting platform for websites and apps built with WordPress.
Why it's hot:
WordPress is one of the most popular blogging platforms on the Internet and WP Engine is one of the most popular hosts. This is another Austin-based startup that might file for an IPO this year. It's seen consistent, steady growth in its business since Jason Cohen founded the company in 2010. WP Engine also expanded to Limerick, Ireland last October.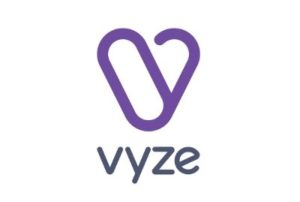 Company name: Vyze
Funding: $35 million investors include Austin Ventures and StarVest Partners
What it does: The company Is a leading technology provider of financing solutions at point of sale for retailers.
Why it's hot: The company raised $13 million in Series B funding last June to expand its sales and marketing and data center.
Company name:
Volusion
Funding:
$90 million investors include Main Street Capital and Silicon Valley Bank
What it does:
Volusion provides shopping cart software for thousands of customers worldwide,
Why it's hot:
Ecommerce is one of the fastest growing categories online as consumers shift from brick and mortar shopping to online shopping. There's a huge demand for technology and products that can make the checkout process seamless.
Sources: individual companies, archive stories and Crunchbase. Correction: CognitiveScale raised $25 million, not $35 million.